Worship Metal Album Of The Week – Ekulu – Unscrew My Head
New York hardcore. Great, ain't it! Cro-Mags, Sick of It All, Agnostic Front, Gorilla Biscuits, Murphy's Law, H2O, Leeway and Madball.
Fuckin' brilliant, every one of 'em.
These bands have been flying the flag for NYHC for the best part of 40 years, but what of the new breed? What of the next generation of hardcore punks ready to take this predominantly underground sound to a new breed of rabid fans? Wwll, that's where Ekulu come in.
Home to members of Ecostrike and Candy (amongst others), the buzz around Ekulu has been steadily growing since the release of their self-titled demo in 2018 (and since they nipped over the pond to play London in 2020) and Unscrew My Head is the album to send them to the next level.
With enough nods to crossover thrash legends such as Suicidal Tendencies to keep the metallic hardcore / crossover boys happy, it should come as no surprise that Unscrew My Head is as mandatory for fans of Power Trip and Enforced as it is for those staunch NYHC fans who remember the good old days of CBGB's and the seismic impact Bad Brains had on the scene when they relocated from DC to New York in the early 80's.
Something for everyone then? Actually, yes!
Unscrew My Head is raw, it's real, and fundamentally it's as old-school as fuck. Spitfire lyrics, powerful piledriving rhythms and a steadfast commitment to inciting the most riotous of pits, it's perhaps the overriding 'fun' nature of the album that stays with you the most. Inflected with melody and bounce, the quickfire burst of "Pick Your Fight" and the title track are as rabble-rousing as they come. Sure, there's no diversity on display but this is a hardcore album….what did you expect?!
In a year that has seen the release of some damn fine hardcore albums that have pushed the sub-genre's boundaries (including but not limited to Rot Away's Nothing Is Good, Kollapse's Sult, the transgressive hardcore mishmash of The Armed's Ultrapop and, no doubt, Turnstile's upcoming Glow On) it's Ekulu's Unscew My Head that's the real fuckin' deal.
Hardcore album of the year? Absolutely! 8/10
EKULU's Unscrew My Head was released on 11th June 2021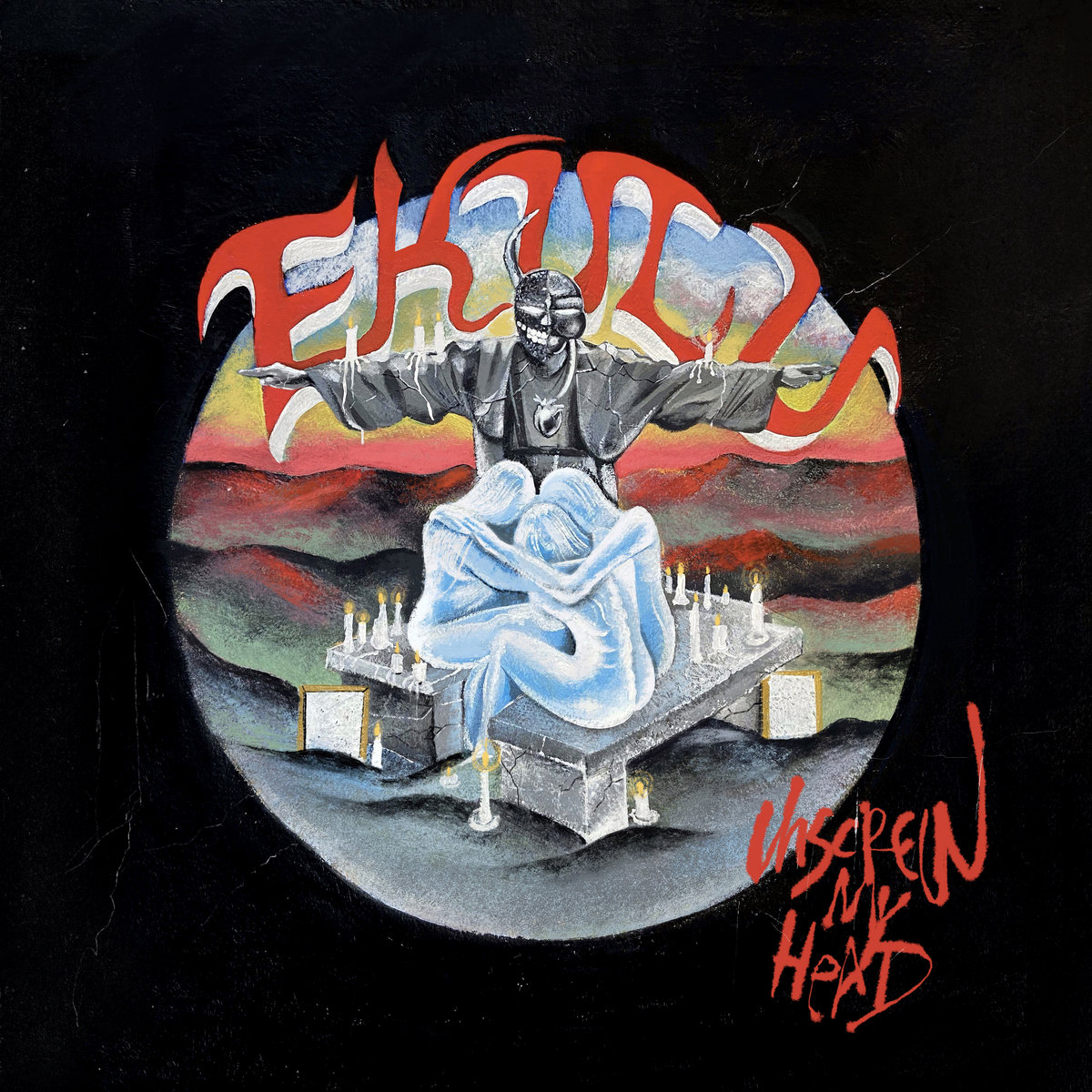 Latest Posts