Malefic Throne – Malefic Throne – EP Review
Will cause harm and destruction!
In just under 20 minutes, savage death metal trio Malefic Throne level the world around them with their self-titled debut EP. A ruthless four song assault on the senses – featuring three maliciously original songs plus a cover of Sodom's classic, "Nuclear Winter" – Malefic Throne are comprised of three of death metal's most talented purveyors of insanity…..and the calibre shows!
A top-notch engine of extreme metal destruction, Malefic throne are formed of Gene Palubicki (Demonized, ex-Angel Corpse, Perdition Temple) on guitar, Steve Tucker (Morbid Angel, Arise From Worms) on vocals and bass and drummer John Longstreth (Hate Eternal, Dim Mak, Origin, ex-Gorguts). It's a wonder these guys never got together before but, be certain, they will again.
Steve Tucker's voice has never sounded better – or more evil – than on this EP as he growls and shrieks with a varied approach that proves, once and for all, he's not only a great bassist….but a devastatingly talented vocalist. The raging guitar work of the mighty Gene Palubiki maintains the same unfettered insanity that he's known for and he unleashes some truly memorable riffs on songs like "Deciding The Hierarchy", while John Longstreth once again proves that he is a total blast beast and he plays with unbridled energy and expertise.
No doubt this is just a preview of what's to come from Malefic Throne. For now, you slavering death metal maniacs will be playing this EP over and over and over again. Guaranteed. 10/10
Malefic Throne's self titled EP was released on January 27th, 2022 via Hells Headbangers Records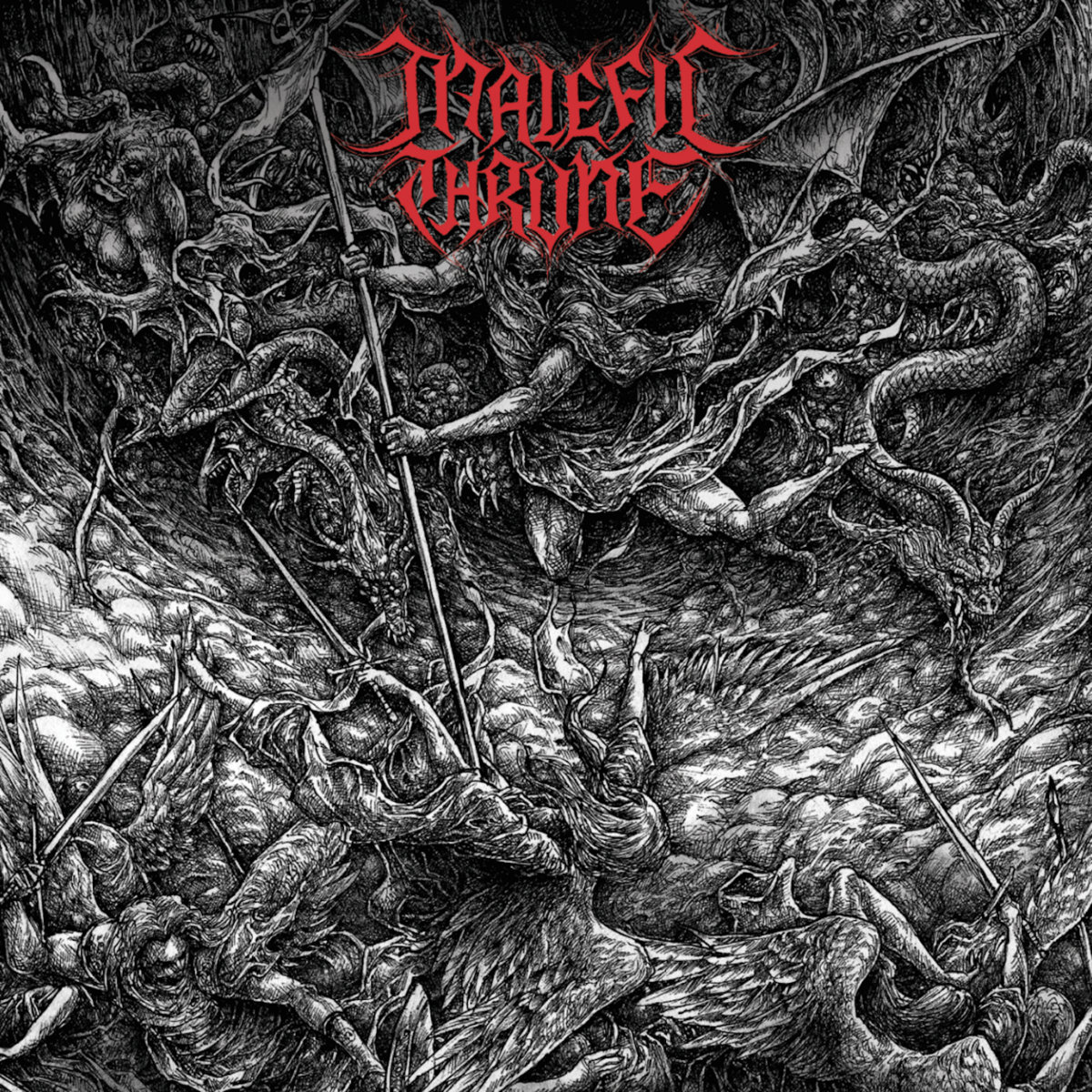 Latest Posts