Lunar Ark – Recurring Nightmare – Album Review
Live it!
Society's inability to thrive outside of materialistic confines. The individualistic pursuit of monetary gain overshadowing our own need to protect the very air we breathe. Inequality. Racism. Marginalism. The voiceless. All are topics that require indignant fervour and should be laid to rest with the same passion we seem to reserve for our own selfish pursuits. All are topics at the very heart of Lunar Ark's post-sludge, post-doom, post-bloody-everything noise which reverberates with droning anger, pain and isolation.

An easy listening experience Recurring Nightmare is not. But then neither is the realisation of waking up each morning with the exact same panic-stricken, anxiety-inducing, ever-constricting feeling that humans are categorically not capable of digging ourselves out of the void-like hole we find ourselves in.
With Lunar Ark giving voice to the hopeless nature of existence, it should come as no surprise to find that Recurring Nightmare's 3 tracks (3 bloody long tracks) are as bleak as they come, and while distortion-drenched doom riffs, anguished screams and a distinctly 'damaged' approach may render almost each and every moment unpalatable, Lunar Ark do prove capable of throwing a little (just a little) soul-salvaging light our way when the situation demands it. This contrast is best exemplified on "Freedom Fever Dream" which briefly calms the fuck down long enough for you to have a welcome breather.

However, it soon chokes the life out of you again, so don't get too comfortable.

Lunar Ark are screaming into the abyss. We might as well join 'em. 7/10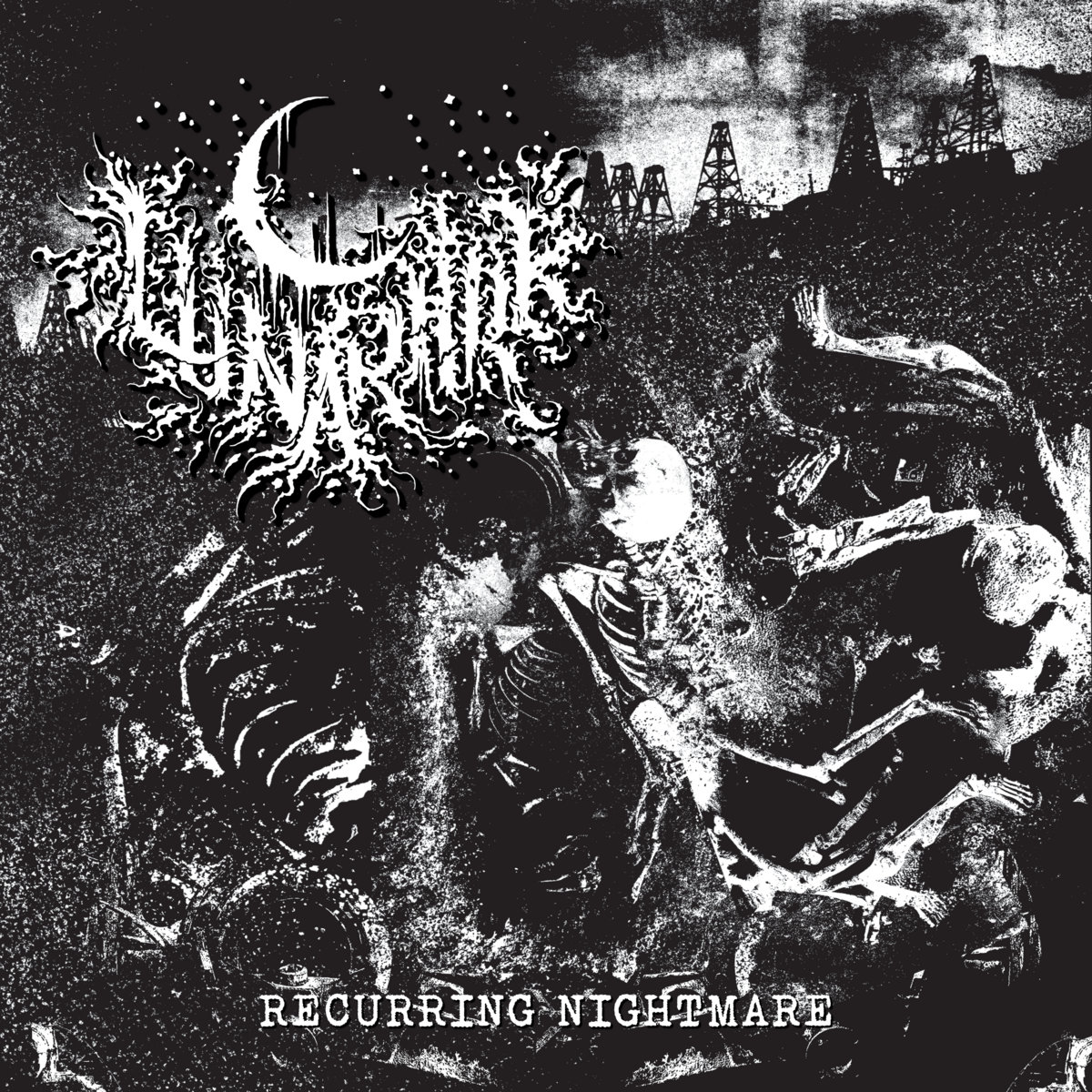 Lunar Ark's Recurring Nightmare was released on 10th September, 2021 via Trepanation Recordings (Digital/CD) and Lunar Sea Records (Cassette)
Latest Posts