Worship Metal's 35 Greatest Albums Of 2021
Best of 2021....
Mastiff – Leave Me The Ashes Of The Earth [UK]
Genre: Doom / Sludge
Released: 10th September, 2021 via eOne
The UK's Mastiff are hard. As nails. If you want the aural equivalent of being mugged down a dark alley by a gang of knife-wielding chavs simply because they've nothing better to do, then Mastiff are the band for you…..you masochist!
Unsurprisingly, Mastiff's latest cacophonous collection of nihilistic anthems would have been apt even if COVID hadn't come along and fucked us all in the ass. Given that it has, Mastiff sounded more pissed off than ever, with their grinding Napalm Death / Nails-indebted odes to pain and suffering arguably benefitting from the uncertainty and fear a worldwide pandemic brings. This was nasty stuff. Truly nasty. Urban squalor meets post-apocalyptic isolation kinda nasty. You get the picture.
In case you haven't noticed, life is often futile and beset by setbacks and Mastiff have written the perfect soundtrack for such negative emotion and turmoil.
---
Mortiferum – Preserved In Torment [USA]
Genre: Death/Doom
Released: November 5th, 2021 via Profound Lore Records
Now here's a band who have mastered the art of expertly combining the dread and lumbering gait of doom with the aural violence and cacophonous clatter of old-school death metal!
With 2019's Disgorged From Psychotic Depths announcing Mortiferum's arrival with considerable force it was a joy (perhaps the wrong choice of word!) to discover Preserved In Torment topped it in virtually every way.
Filthier, rowdier, doomier and just more damn effective, Preserved In Torment seamlessly merged the two disparate styles of death and doom in one coherent mass of often Incantation-esque splendour. If you thought Mortiferum were good at this shit before, you ain't heard nuthin' yet!
---
Paranorm – Empyrean [Sweden]
Genre: Progressive Thrash Metal
Released: February 26th, 2021 via Redefining Darkness Records
Empyrean, the debut album from Swedish thrashers Paranorm, was a unique blend of thrash, death and progressive metal which delivered on all fronts!
An album which belied Paranorm's relative infancy, the likes of "Edge Of The Horizon" shifted effortlessly from a delicate acoustic intro into to a blackened explosion of crunch and chug. Invigorating and entertaining, the surprises just kept on coming as Paranorm ran the gamut of progressive thrash / progressive death metal influences without once resorting to plain ol' piracy.
Paranorm entered the world fully formed and, with Empyrean, the sheer abundance of ideas at their disposal had been expertly consolidated at the first time of asking.
---
Pharaoh – The Powers That Be [USA]
Genre: Power Metal
Released: June 18th, 2021 via Cruz del Sur Music
A modern power/prog masterpiece, The Powers That Be was everything we knew these relatively unsung heroes could, should and more importantly would deliver.
Riff-followed-riff-followed-riff and with Tim Aymar's vocals (ex-Control Denied) on fine form – if a little rougher round the edges than in the past – the results were uniformly stunning. As gritty as power metal gets, the cheese-board was nowhere to be seen as Pharaoh proudly went about showcasing their supreme talent via a succession of endlessly inventive, satisfyingly heavy and suitably chest-beating songs. "Will We Rise" superbly balanced the galloping heat of prime Maiden with the kind of chorus 99% of power metal bands would collectively sell their left nut for. In contrast, those of us perhaps left a little glum by the contemplative strum of "Waiting to Drown" were lifted by the joyous joviality of "Freedom" and its unwavering battle-call.
A shade of Nevermore here, a touch of Jag Panzer there but defiantly 'Pharaoh' throughout, The Powers That Be was an absolute triumph from start to finish.
---
Pupil Slicer – Mirrors [UK]
Genre: Matchcore / DeathGrind / Powerviolence
Released: March 12th, 2021 via Prosthetic Records
Abrasive, visceral and as raw as hell, Pupil Slicer's debut album blasted its way into many a metallers charred hearts upon release back in March. A scintillating mix of hardcore, grind, death metal, post metal and mathcore, Mirrors was the kind of album that worked its way under your skin from the very first listen; its gnawing, gnashing bite latching on and burying its self deep into your soft, squishy bits.
Angular and oh so fuckin' angry, the beauty of Mirrors (if you can derive beauty from such dissonant rage) lay in its unpredictability and almost scattershot approach. With the likes of "Interlocutor", "Husk" and "Wounds Upon My Skin" firing off in all directions, the only recourse was to sit back and soak up the carnage.
Fans of The Dillinger Escape Plan, Car Bomb, Coalesce and Converge had a new band to go suitably nuts for.
---
Qrixkuor – Poison Palinopsia [UK]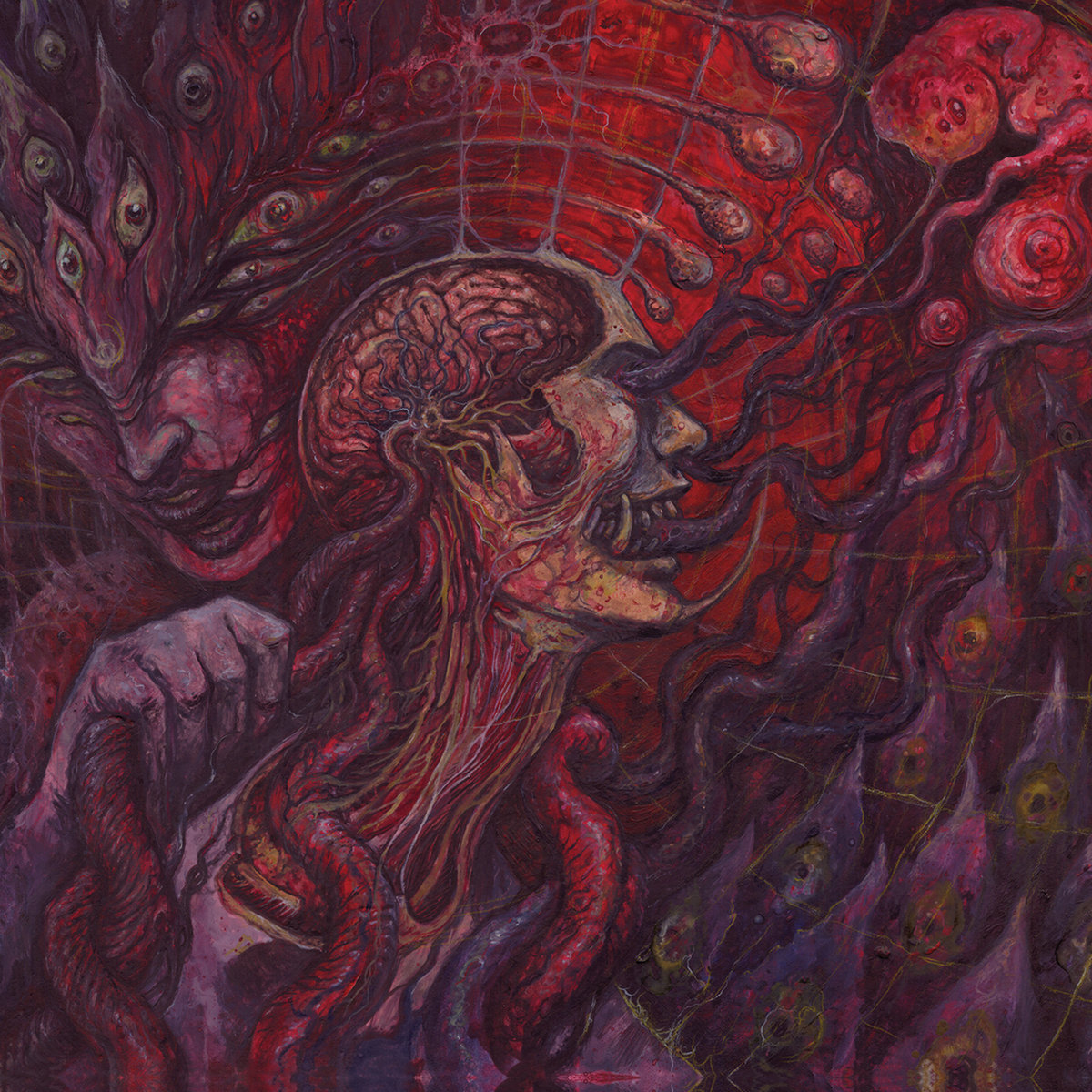 Genre: Death Metal
Released: August 13th, 2021 via Dark Descent Records
To the casual and sane music listener Qrixkuor's first full-length release, Poison Palinopsia, was the aural equivalent of a deranged nightmare. However, for those of us who actively seek out such extreme stimulation this album was a twisted and exhilarating excursion into outlandish musical terrain.
Sharing a similar avant-garde take on death metal as fellow Brits Grave Miasma and Abyssal, with Poison Palinopsia Qrixkuor unleashed one of the most complex, brutal and gripping albums in recent memory. Qrixkuor moved throughout their two tracks with varying shades of musical discordance, sonic violence and malignant melodies….and this trio of Londoners managed to meld them all into a true work of extreme art.
With plenty of discordant melodies reminiscent of bands like Morbid Angel and Suffocation, Qrixkuor also had a knack for injecting tuneful phrases and atmosphere in and amongst the insanity of Poison Palinopsia. With intros that would suit a deranged horror movie soundtrack and more than a few changes of pace – from doomy passages to full-on blast-beats – meant there was never a dull moment to be found.
---
Skepticism – Companion [Finland]
Genre: Funeral Doom
Released: September 24th, 2021 via Svart Records
Funeral doom pioneers Skepticism take their time – no surprises there – and we had to wait an arduously long 6 years for a follow-up to their experimental 2016 album, Ordeal (an album that was recorded live in front of an audience to scintillating effect). With 6th album Companion wading its way through the mire, it was strangely comforting to encounter this most exquisite of bands once again; safe in the knowledge that quality comes as standard. That's not to say that Skepticism are predictable of course – far from it – but there's only so many places funeral doom can go and where it does go, it….goes….very….slowly.
Opener "Calla" initially came as a welcome surprise with its almost up-beat, higher tempo and folky, melodic death metal temperament. The track raises an immediate question. Had Skepticism morphed into a Tales From A Thousand Lakes, Amorphis-esque outfit whose funeral doom past had now been jettisoned entirely? Had they fuck. They were just lulling us into a false sense of security before the real weight of Companion came crashing down!
While an air of 90's death/doom understandably pervaded, it was to Skepticism's credit that they're still writing songs that have the ability to sideswipe us without fucking with their own distinctive formula to a distractible extent. How funeral doom or death/doom songs can be tragically cheerful is another misnomer but Skepticism are adept at unearthing beauty from utter despair, and ever since 1995's Stormcrowfleet blew the lid off funeral doom's closed casket they've mastered the art arguably better than any other band on the planet.
---
Steel Bearing Hand – Slay In Hell [USA]
Genre: Death / Thrash
Released: April 2nd 2021 via Carbonized Records
Some bands exhibit such a raw and unbridled ferocity that upon first listen, you're completely enthralled by their metallic supremacy….and such was the case with Texan extreme metal maniacs Steel Bearing Hand (SBH).
Taking their name from a Celtic Frost lyric, the four miscreants of Steel Bearing Hand crawled from the darkest bowels of the Texas underground to carve their bloody mark on an oversaturated metal scene. This isn't to say that SBH sounded like Celtic Frost or were trying to ape the masters; instead they forged their own sound from differing classic extreme metal influences.
Top notch insanity and the perfect soundtrack to herald our world's decent into the abyss.
***You can read our full review of Slay In Hell here***
---
Stöner – Stoners Rule [USA]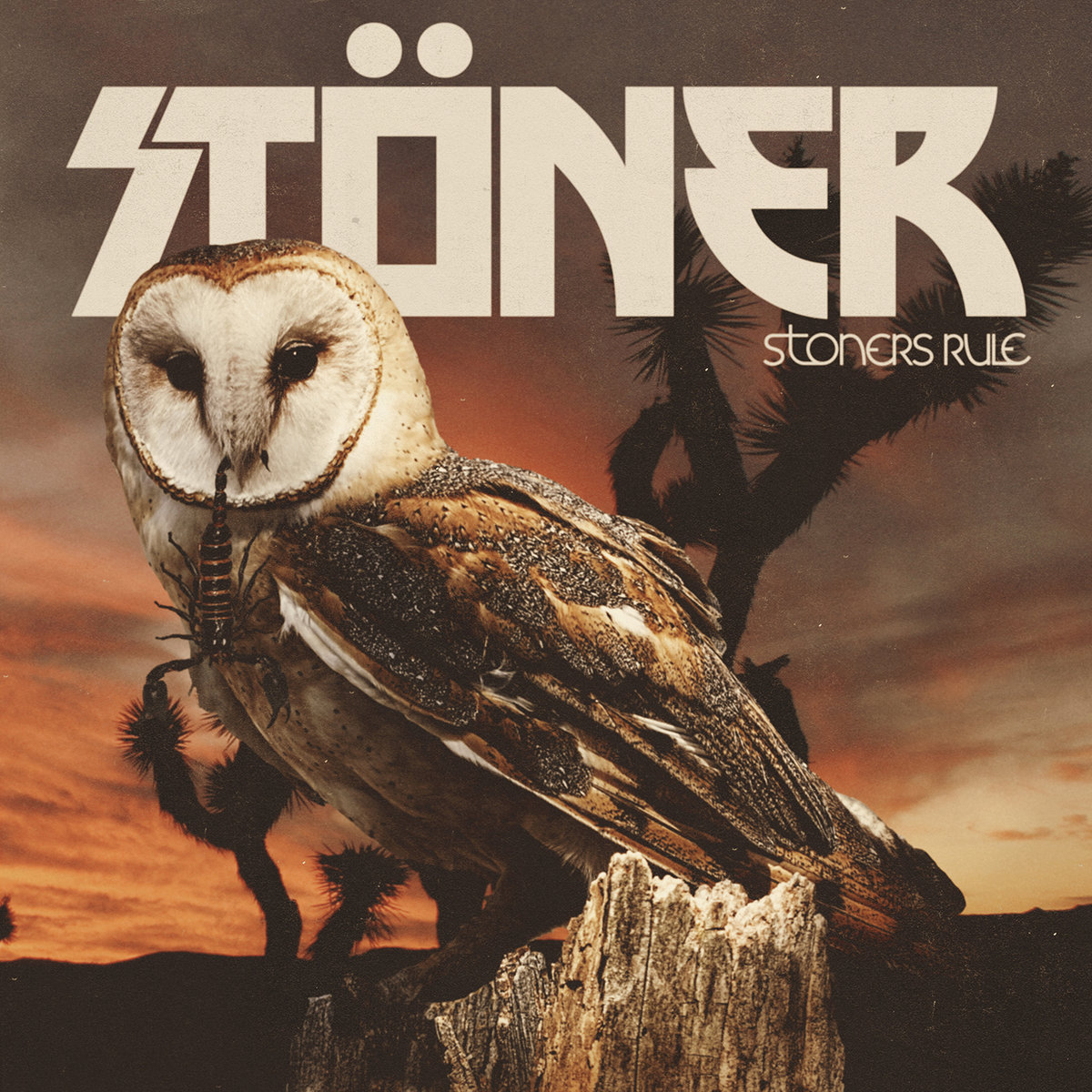 Genre: Stoner Rock / Metal
Released: June 25th via Heavy Psych Sounds
Stoners Rule, the debut album from Stöner, was as self-explanatory a title as they come and the fact that Stöner is the brainchild of stoner / desert rock legends Brant Bjork (Fu Manchu) and Nick Oliveri (ex-Kyuss/QOTSA) meant we were all in for a smooth ride.
Hypnotic, subtle grooves and mellow, mesmeric vocals formed the core of opener "Rad Stays Rad", a track which soothed the soul and remindsed you exactly why this genre remains so popular after all these years. Masters of the craft, Stoner simply did what they do best and that was to settle into monster grooves purpose built for mass pleasure. Which they did throughout the entire album. Well, almost. There was also a few detours into Nick Oliveri-fronted, stoner-inflected punk to enjoy along the way.
A mostly stripped-back affair, Stoners Rule is manna from heaven for genre lovers and is an album that revels in its glorious simplicity and blues-inflected bliss. "shit don't change / rad stays rad."
---
Stortregn – Impermanence [Switzerland]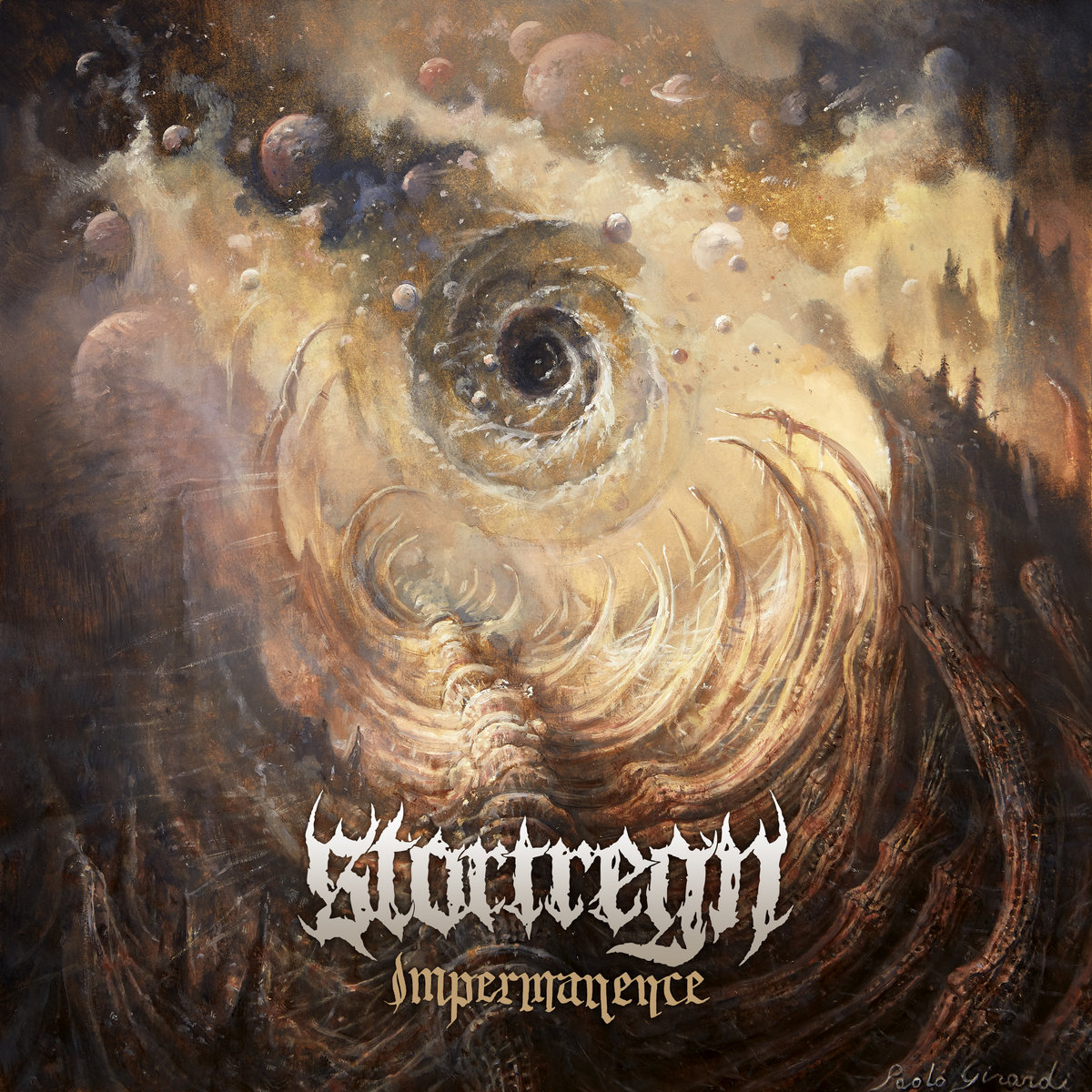 Genre: Technical / Progressive Death Metal
Released: March 12th, 2021 via The Artisan Era.
The wealth of ideas at Stortregn's disposal – and the ability to convey them – astonished, with the band bouncing wantonly from icy black metal riffs to warm, acoustic interludes on a whim….all the while ramping up the technicality and embracing melodic death metal's harmonic guitar lines. The appropriately titled "Multilayered Chaos" summed Stortregn up perfectly. With its blistering tremolo riffs and black metal shrieks cosying up to an At The Gates-esque storm of solos and Scandianvian tropes – before they went all Opeth on our ass and settled into some dextrous acoustic work – this was the kind of track that had everything…..and perfectly showcased the evolutionary development in Stortregn's overall style.
Seamless transitions, surprising turns, stunning performances and sublime compositions marked Impermanence as one of the most singularly convincing albums of 2021!