Journey Into Darkness – Infinite Universe, Infinite Death – Album Review
A trip worth taking....
Journey into Darkness is the brainchild of ex-Sorrow guitarist Brett Clarin (whose 1992 Hatred and Disgust is a must-hear classic of death/doom) but don't go expecting slovenly dirges of dank dismay here, as Infinite Universe, Infinite Death is an expansive collection of symphonic blackened death metal that is as otherworldly as it is obliquely oppressive!
Appropriately orchestral and absolutely huge in scope, the exhausting nature of Clarin's compositons render them bedfellows of Dimmu Borgir and their ilk but that band's pomposity is thankfully reeled in here, ostensibly swapped for a more visceral and, overall, more vindictive approach.
With the ambient likes of instrumentals "Scattered Amongst The Stars" and the title track recalling the 'outro' tracks on Pestilence's Testimony of the Ancients there's a real tie to the groundbraking technical / progressive death metal albums of the early 90's – which should come as no real surprise considering Brett Clarin's time spent on Roadrunner Records with Sorrow – but Infinite Universe, Infinite Death is, thankfully far more than a mere retread of paths long since trodden.
With Brett Clarin's ongoing passion for all things extreme clear to hear, Infinite Universe, Infinite Death is very much an album that is as honest as it is heavy, as experimental as it is enthusiastic and as atmospheric as it is anatagonistic. Subsequently, anyone for an ear for music that thnks 'big' and embraces the epic should find much to enjoy here.
Extreme music for extreme times. 7/10
Journey Into Darkness' Infinite Universe, Infinite Death is due for release on September 10th, 2021.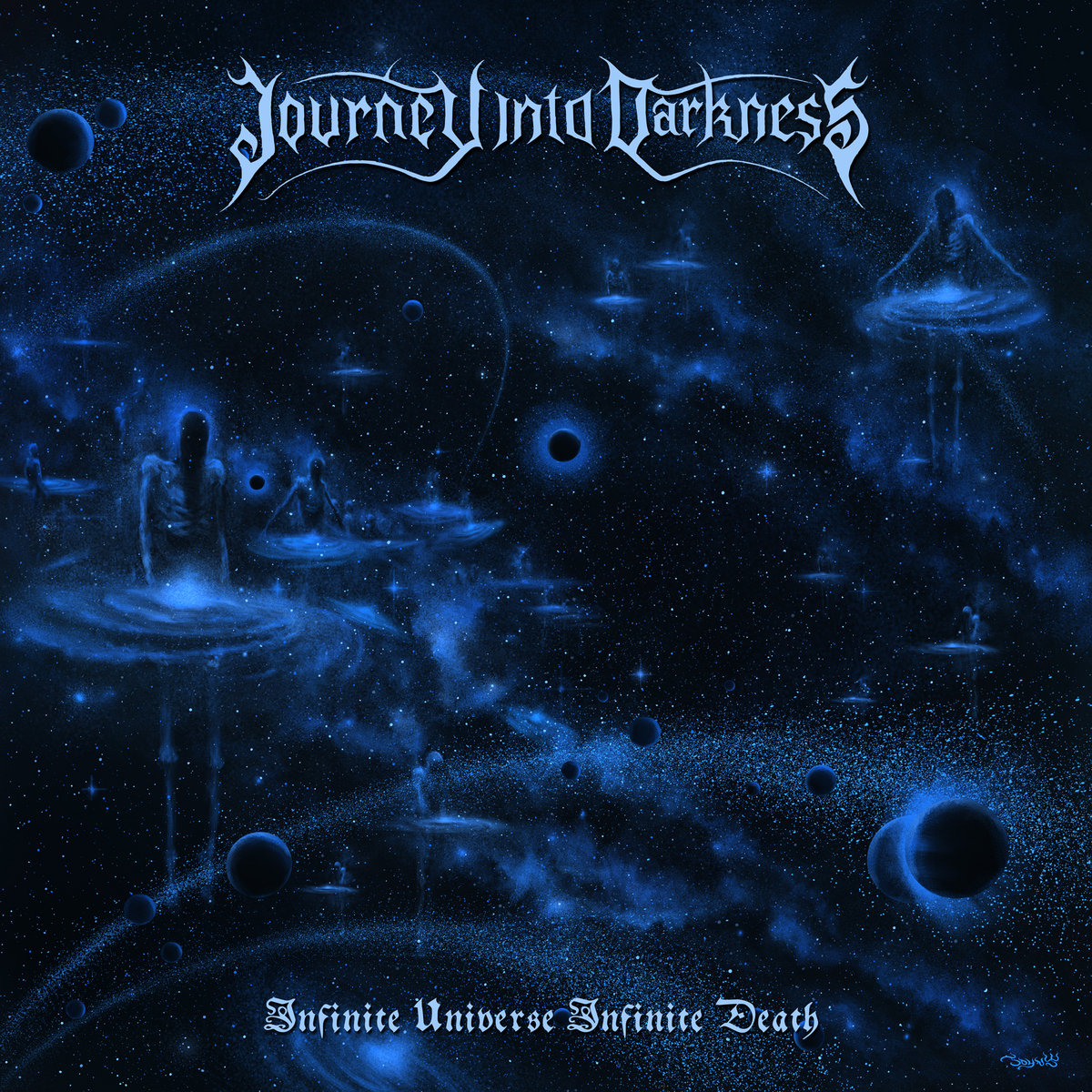 Latest Posts