Mutant Blast – Detonation – EP Review
BOOM!
Finland's Mutant Blast play death 'n' roll. So, you know exactly what to expect, right? Oodles of skanky groove my man, oodles of groove!
A sub-genre that has hardly ever revelled in experimentation, it should come as no surprise that Detonation is a relatively safe, relatively faithful modern day blast of high octane fun ("Blaze of Steel" will have you grinning) for fans of fellow retro death 'n' roll reprobates, Black Breath and Death Breath (that's a lot of putrid exhaling right there).
For the full-on Dismember / Entombed fuzzed up experience may we direct you towards the satisfying chug of "March of the Dead" (which is convenient), a track that certainly apes the best these iconic bands had to offer without quite managing to hit the same heady highs.
Look, Entombed's Wolverine Blues or Gorefest's Soul Survivor this is definitely not. However, what Detonation is, is a rip-roaring affair of punky, groovy, hit 'em hard and hit 'em fast tunes that are over in a flash and are pretty damn enjoyable while you're listening to them. However, whether you'll remember them once they've played out is another question entirely. 6/10
Discography:
"Blades of Steel" single, released April 4th, 2021
"March of the Dead" single, released July 9th, 2021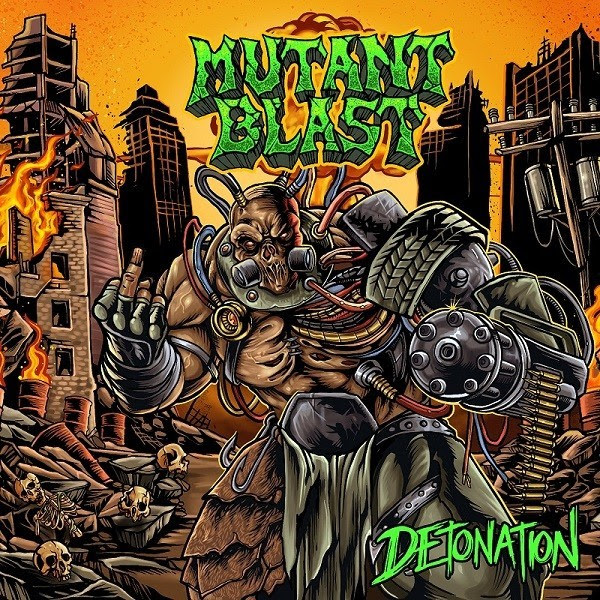 Mutant Blast's Detonation is due for release on 10th September 2021 via Wormholedeath.
Latest Posts