The 5 Greatest Death Metal Albums Of 1993!
Death metals dominance continued.....
We've covered the 5 greatest death metal albums of 1989, 1990, 1991 and 1992 and now onto 1993. The year that found death metal continuing on its all-conquering path, resulting in a collection of releases that would go down in history as monumental classics of the genre!
5. Demilich – Nespithe [Finland]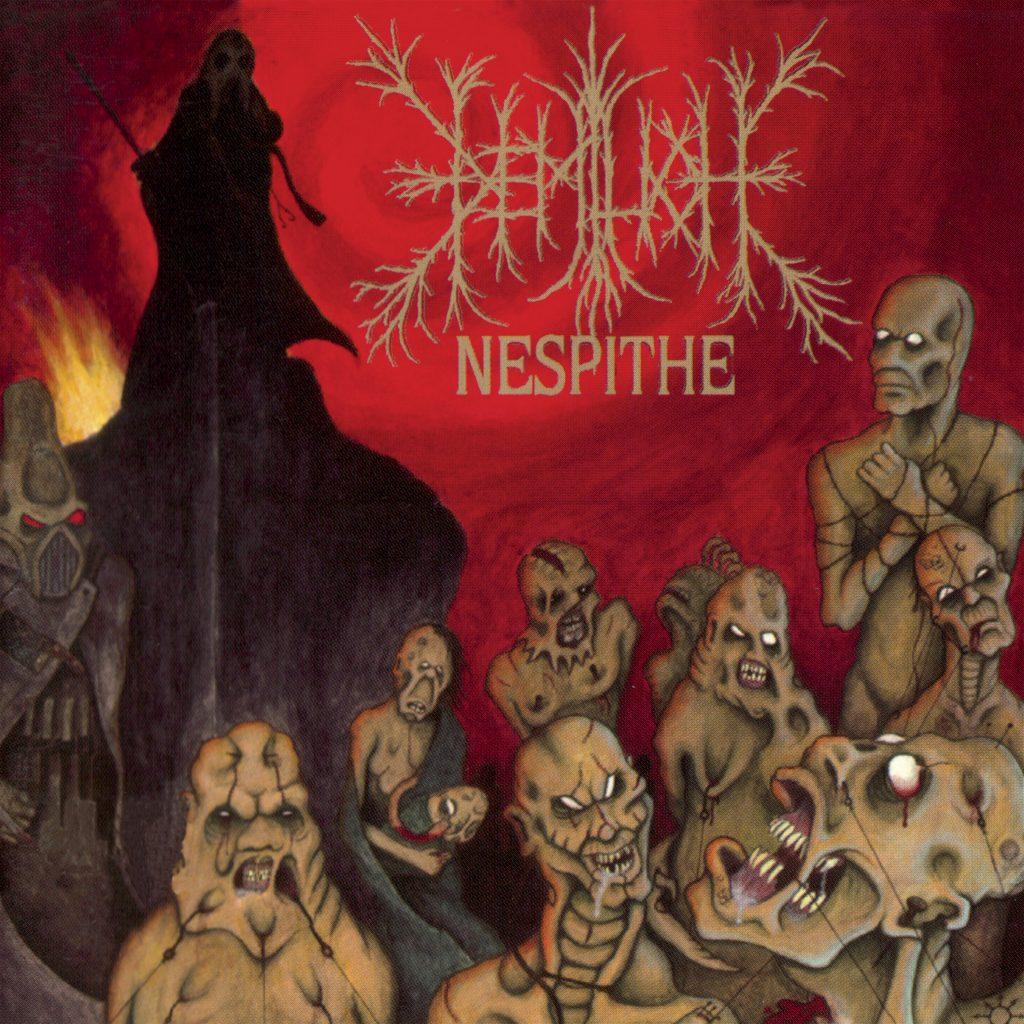 A true oddity and an album that sounds like no other, Demilich's Nespithe took the world completely by surprise when its cavernous compositions and Antti Boman's ultra, ultra low gutturals instantly marked them out as technical death metal innovators!
The sounds that emanated from these crazy Finns were otherworldly; tentacled and slimy like a Lovecraftian nightmare made audibly flesh with bass lines and riffs slithering amongst each other without ever actually making contact. The result was an altogether alien experience that shouldn't have worked but somehow came together to deliver one of the most unique moments in death metal history.
Surrealistic and as bewildering as it was on release, Nespithe may be the only album released by Demilich but it sure as hell left an indelible mark on the technical death metal landscape.
---
4. God Macabre – The Winterlong… [Sweden]
God Macabre's only album arrived fully formed in 1993, and while they never managed to record a follow-up, it is testament to the quality of this obscure gem that we're still talking about it all these years later.
God Macabre's reign may have been short but it was decidedly sweet and The Winterlong's occult horror atmosphere – enriched with a diversity often found wanting in death metal – means this intricate, varied, complex and bold album retains it's allure.
Connoisseurs of death metal know exactly how good this one of a kind album really is….while a welcome surprise awaits the uninitiated!
---
3. Cynic – Focus [USA]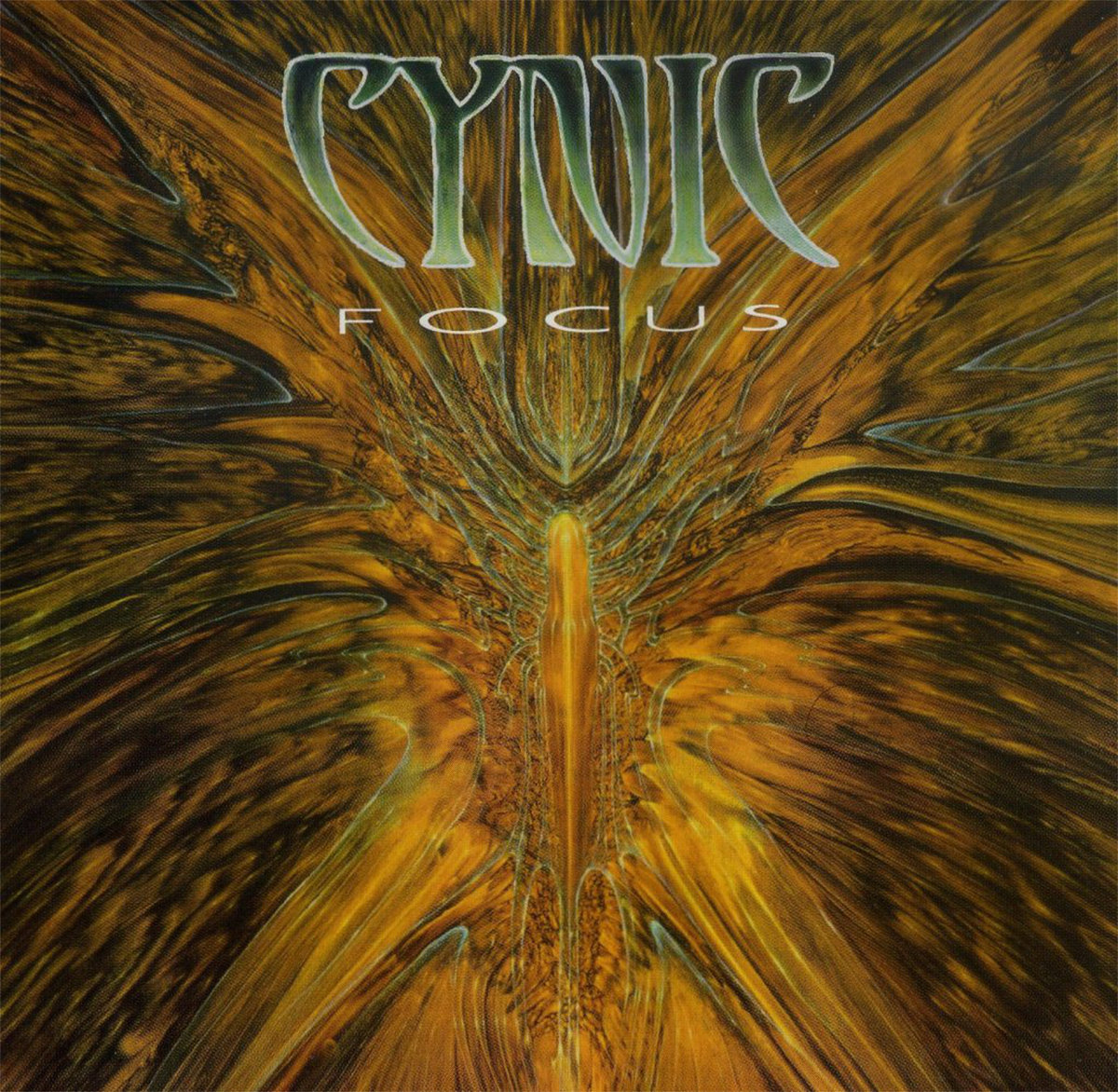 Cynic may have emerged from the murky swamps of late '1980s Floridian death metal scene but to compare their progressively minded excursions into unexplored realms, to the bludgeoning of gore-hounds Cannibal Corpse and religion-baiting Deicide, is akin to comparing caviar to rice pudding!
Wildly experimental, Cynic inadvertently followed a similar path to Holland's Pestilence and crafted a death metal take on Jazz-fusion (Focus was released just 4 months after Pestilence's Spheres), eschewing the brutality of old-school death metal in favour of complex rhythms, moments of ambient calm and synthesised vocals to accompany the de rigueur guttural growls.
Focus was death metal but not as we knew it.
It still sounds utterly unique to this day, a sound few bands would dare to emulate in the intervening years, and this once in a lifetime convergence of such talent and tenacity leaves Focus standing tall as one of progressive metal's finest moments.
---
2. Death – Individual Thought Patterns [USA]
Individual Thought Patterns was the fifth studio album from Chuck Schuldiner and his hired hands and, on this occasion, Death were a veritable supergroup whose individual parts formed a considerable, world-beathing, whole.
With Chuck surrounded by guitarist Andy LaRocque (King Diamond), drummer Gene Hoglan (Dark Angel) and bassist Steve DiGiorgio (Sadus / Autopsy), Death were a formidable death metal force whose intricate ensemble resulted in one of the most creative forces in death metal.
With highly technical guitars, Steve DiGiorigio's one-of-a-kind bass lines (which operated in another dimension and were more like a third guitar as opposed to traditional bass) and the kind of full-force drumming which comes as standard from the veritable powerhouse that is Gene Hoglan, tracks such as "Overactive Imagination" and all-time classic "The Philosopher" proved particularly potent.
With Individual Thought Patterns, Death fully cemented their status as both pioneers and leaders of the genre.
---
1. Morbid Angel – Covenant [USA]
Covenant, the third full-length album from Floridian death metal legends Morbid Angel, was an immediate game-changer which proved to be both the peak of the genre and responsible for sending death metal scurrying back to the underground!
Whether Covenant is actually as good as the two albums that preceded it (Altars Of Madness and Blessed Are the Sick) is irrelevant as this major-label release was the sound of death metal amped up to the max; with an exemplary, powerhouse production and a collection of earth-shaking songs ensuring that this was one album that was never going to fail. While Covenant may have been Morbid Angel's breakthrough album – a ceiling-smasher which is lauded as one of the greatest death metal albums ever and notched up unprecedented sales – it also represented the peak of death metal's 90's dominance with no act capable of following in its sizeable wake.
Why is pretty clear.
David Vincent, Trey Azagthoth and Pete Sandoval's performances were unparalleled, culminating in an unholy triumvirate of inhuman vocals, otherworldly riffs and drumming that was focused, furious and without peer. Follow this with the sheer perfection of Covenant's 10 songs which culminated in the utterly unique, apocalyptic dirge of "God Of Emptiness" and Morbid Angel had delivered the last word in death metal.
An all-time classic that has lost none of its appeal.
Honourable mentions: Benediction – Transcend The Rubicon / Brutality – Screams Of Anguish / Carcass – Heartwork / Disincarnate – Dreams Of The Carrion Kind / Entombed – Wolverine Blues / Gorguts – The Erosion of Sanity / Killing Addiction – Omega Factor / Loudblast – Sublime Dementia / Morta Skuld – Dying Remains / Resurrection – Embalmed Existence / Sinister – Diabolical Summoning / Suffocation – Breeding The Spawn / Violent Dirge – Elapse….and more!
Check out The Worship Metal Podcast's delectable and demonically delicious death metal discussion….
Latest Posts