Lindemann – Live In Moscow – Album Review
In the Boschian Nightmare, Left Is Right.
Lindemann, the one-in-a-million side project from Rammstein's towering hulk of a frontman Till Lindemann and Hypocrisy founder and Pain multi-instrumentalist songwriting genius and producer Peter Tägtgren, is without a shadow of a Teutonic doubt one of the most fascinating musical collaborations of recent years. Arguably birthing a completely new and inimitable style comprised of Tägtgren's prodigious ear for Electro-Metal with unforgettable pop hooks, and Lindemann's uniquely twisted fantasies and worldviews on impossible love, thwarted desire, and insatiable sexuality, the derelict duo have released two stunners for albums, 2015's delightful Skills In Pills and the more mature, introverted (German language) F&M in 2019.

But then, there was one. Live In Moscow is sadly this iteration of Lindemann (the band)'s swansong, Lindemann and Tägtgren announcing last November that they would cease working together after this release in order for Tägtgren to focus on Pain, while Lindemann will be active "within a new set up in the future". It remains to be heard how this will transpire, Tägtgren having been such a major part of clearly demarcating Lindemann from Rammstein with arguably even more addictive techno-flourishes enveloping deliciously memorable shock rock nookie hooks than the (at least recently) more staid and mostly sombre Rammstein. Nevertheless, this is all the more reason to savour this exceptional collaboration, one last time.

Recorded at Moscow's VTB Arena on March 15th and 16th, 2020, it's not surprising that Russia was chosen to do the honours just prior to 'rona shutting the party down for everyone but the billionaires of bilge who profited from everyone else's misery. Leipzig-born bard Lindemann has never made a secret of his nostalgia for the East and of his distaste for Western capitalism, even going as far as recording a 1939 Soviet war song, "Любимый город" ("Lubimy Gorod"), originally performed by Mark Bernes, in Russian earlier this year to the delight of his fiercely loyal Slavic fans. Live In Moscow is lovingly adorned accordingly with cover art in the best Soviet tradition, the vinyl version arriving complete with a Pravda newspaper-style insert.

That Russia today is hardly a bastion of anti-capitalist practice aside, one of the many charming aspects of the Lindemann project is the scaling down from Till Lindemann's customary pyro-roaming of the world's sport stadiums with Rammstein to the intimacy of theatres with the intention of conjuring up a different time when attending the presentation of a work of art was a privilege and not a right; the crowd here is larger than many of the other European dates for the F&M tour, but the atmosphere remains suitably intimate and engaged.

The dulcet strains of the three opening songs from Skills In Pills set the blueprint for the evening's depravity to come. The title track sounds far more beguiling here than the studio version, the gothic noir yet hilarious "Ladyboy" (!) is convincing enough to have you hallucinating about booking a trip to Thailand, and "Fat" is simply, well, massive, stomping all over you like a 400lb mistress with a bee in her bonnet. Following such solemn subject matter, the mood lightens with the rather more melodically debonair "Frau & Mann", a truly perplexed "Ich Weiß Es Nicht", and a ravenous "Allesfresser", before giving way to the false calm of the asphyxiating "Knebel", insinuating itself around your auditory canal like a Boa Constrictor on roofies.
The album does dip ever so slightly around the mid mark with the lachrymose "Home Sweet Home", if only because the rest of it conditions the listener to be in permanent high-octane pheromone-ejaculation mode. But things pick up again immediately with "Cowboy", Till Lindemann's ode to the farce of American hyper-masculinity, an absolutely pulverizing "Golden Shower" (self-explanatory, really), and, best of all, the sensual, and sublimely performed, "Blut", the emotional depth of which is the justification for the seeming surface degeneracy of the Lindemann oeuvre as a whole. "Platz Eins" is Perturbator-style industrial metal at its finest with wink-wink lyrics about 'being the best' (at it) and some great slap bass to keep it human, while this live version of "Praise Abort" ought to be played within the chambers of the Trumpified U.S. Supreme Court with the same intensity that the U.S. government uses music to torture detainees at Guantanamo Bay.

The final act of the show kicks off with the heavenly (if not quite cherubic) "Fish On", to this mind the band's greatest song of all, raising the perfunctory mechanics of lust back onto the rightful pedestal of existential aspiration, and "Ach So Gern", which is Lindemann's legitimate claim to being the Heavy Metal equivalent of Pet Shop Boys songwriting luminosity. Finally, a somewhat deflated "Gummi" (with a greatest hits list like this culled from a mere two albums, something's gotta give) gives way to "Steh Auf", the final exhortation to wake the hell up and live on the razor's edge of passion while one is still capable, because those who are unable to have already deprived the rest of us of everything else.

Heavy Metal and Rock 'n' Roll, in whatever sonic guise they adopt, are designed to make you smile, laugh hysterically, and experience (mostly) innocent desire – but not only. Lindemann's Hieronymus Bosch-like soundscape is one of the few contemporary artistic creations where subversion genuinely still reigns supreme, deploying hyper-technological psychosonics and oppressive rhythms against – and not for – the deadening Huxleyite conformity imposed on every iota of modern experience, and not least in music, by technology and its ideologues. It does this without losing a scintilla of the Rock 'n' Roll, while crafting operatic mini-epics out of the sheer human will to refuse to submit to normative injunctions, thus turning the monstrosity on itself. If you think Lindemann are disgusting, take a look around you. Fundamentally, this band is among the only to offer the toolbox with which to smash the Black Mirror in terms the zombies might be made to comprehend.

And even more so live, which is why it's a veritable tragedy that those two most eminent of miscreants and modern-day revolutionaries, Lindemann and Tägtgren, will no longer be working together. Lap it up.

10/10. Steh auf!

Lindemann's Live In Moscow was released on May 21st, 2021 via Vertigo Berlin.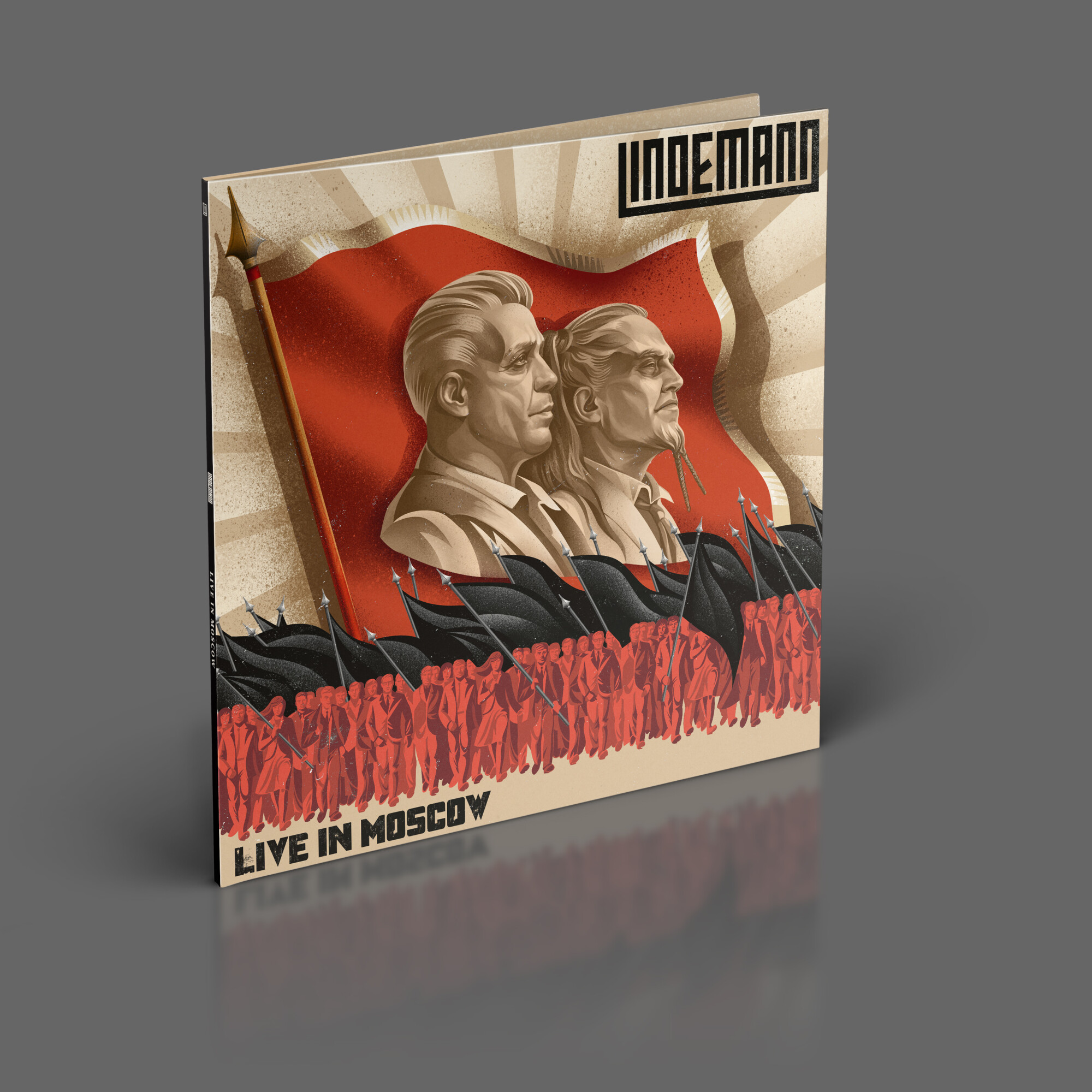 Latest Posts