Altarage – Succumb – Album Review
Succumb to the numb!
Do you like challenging music? Are you a fan of avant-garde metal in all its fiendish forms? Do you enjoy taking long, relaxing candle-lit baths to the dulcet sounds of Sigh's Graveward (2015) or unwinding of an evening with a nice glass of Merlot and Ad Nauseaum's Imperative Imperceptible Impulse (2021)? If you've answered yes to any of these questions then Altarage's Succumb is probably gonna float your proverbial boat (at the very least, you've already worked up the stamina to take on such a task). However, the rest of us may will be running for cover, recoiling in sheer horror at the overwhelming oppression of Altarage's latest avant-garde affront on the senses!
Put bluntly, Succumb is a mean ol' bastard of an album. It's ugly, violent, unwieldy, numb, monotonous, impenetrable and it offers no reason to like it whatsoever (much like the mother-in-law).
Succumb. Is. Not. A. Fun. Listen.
Hardly a glowing review so far, eh!
Ways to turn us off further. How about ending the album with a 21 minute droning plodder of a 'song' with no redeemable features. Sheesh – that's going to test the patience of any avant-garde connoisseur or, at the very least, leave you shivering in your now tepid bath filled with dick-cheese and dead skin.  
On the flipside, perhaps a more visceral gut-reaction is required here; eloquent deconstruction of something that cannot be easily deconstructed be damned! Confronting the darkest of desires and the deepest depths of humanity's capacity for violence and evil may well suffice…..and , on that basis, Succumb may very well be an unmitigated triumph. Thriving on fear, addicted to anxiety and succumbing to stress, Altarage's latest may bring on a tension headache like no other but what it will do is demand a reaction, no matter what that reaction may ultimately be. Mission accomplished lads, maybe….it's hard to tell?
It's worth noting that amongst the impenetrable noise still lurks a death metal core – it's just not 'fashioned' to anything reassuringly familiar and that is what makes Succumb such a cacophonous, perplexing and, overall, challenging experience.
Fuck knows what to do with this. Could be 2/10. Could be 8/10. Take your pick, run a bath, pour yourself a glass of fuckin' Merlot, or whatever.
Altarage's Succumb was released via Season of Mist Underground Activists on 23rd April 2021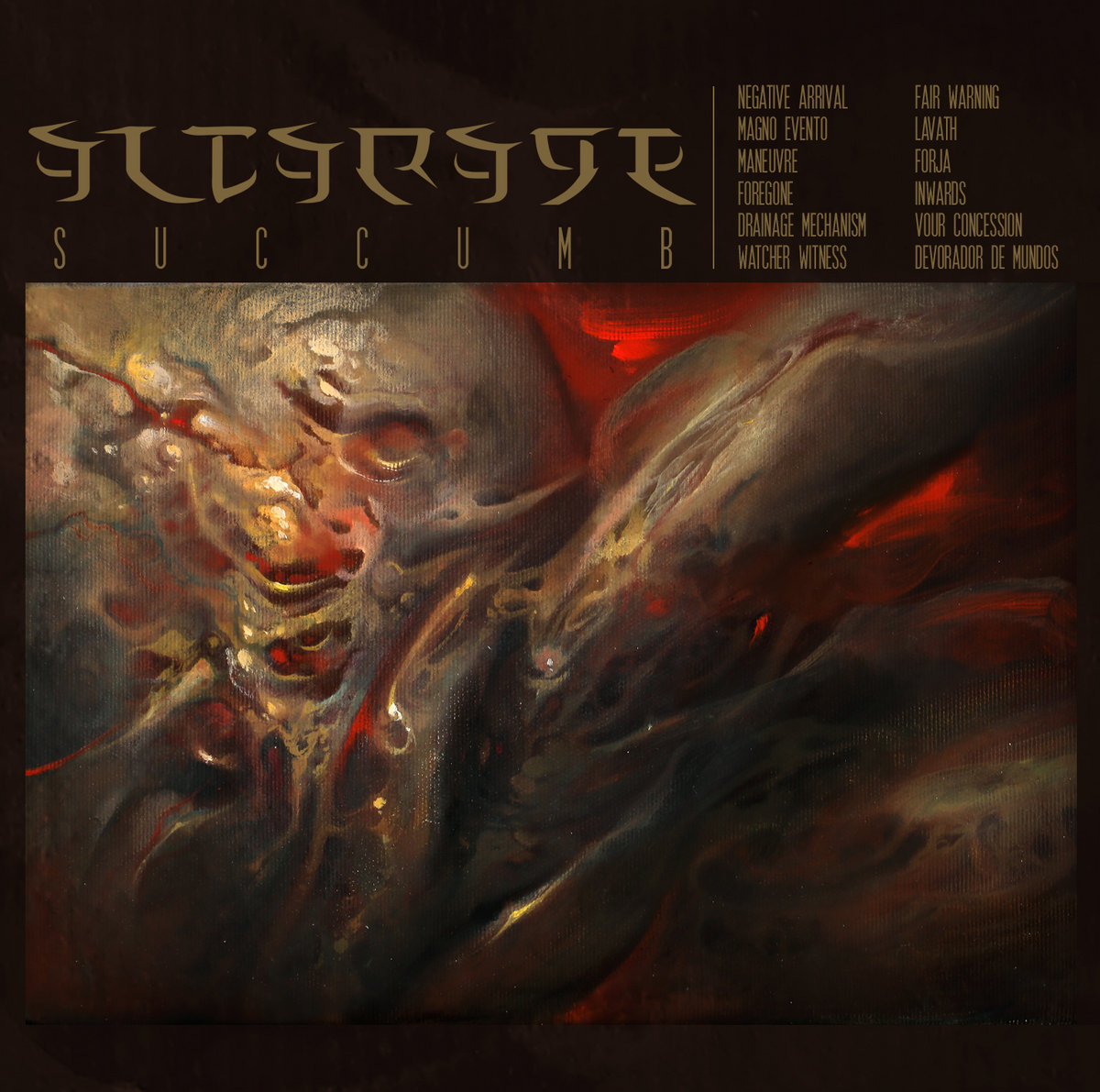 Latest Posts