The 15 Greatest Thrash Metal Debuts Of 1986
Debuts from heaven!
Sentinel Beast – Depths Of Death [USA]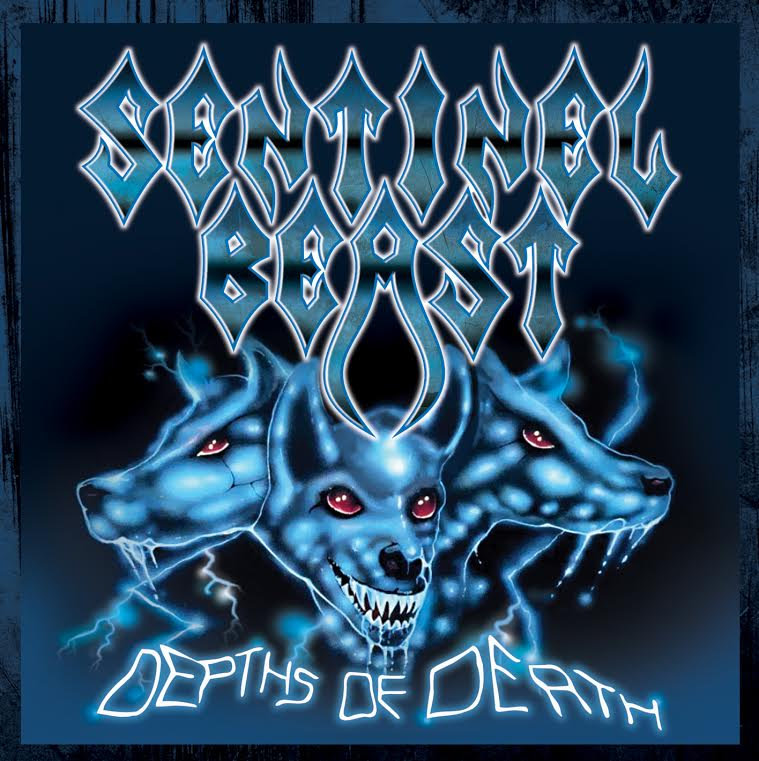 Californian power / thrashers Sentinel Beast hit the ground running with their rough and ready debut, Depths Of Death.
Full of bite (particularly in the feral vocals of frontwoman Debbie Gunn), Sentinel Beast were a rabid beast of high energy, no-nonsense thrashing rage. Catchy and yet suitably caustic, Depths of Death's 9 tracks are over in a flash but when you've got the lies of "Dogs Of War" in your arsenal, speed is ultimately of the essence!
Kerry King apparently 'discovered' and subsequently champed Sentinel Beast.…and who are we to disagree with the great man himself? Depths of Death was fuckin' killer. And that's the truth.
---
Sepultura – Morbid Visions [Brazil]
A primitive blast of extreme metal made before terms for this kind of racket had fully bedded in, Sepultura's rabid mix of thrash, proto-death and proto-black metal may have been sloppy…..but it could not be ignored!
The epitome of youthful exuberance, Morbid Visions simply tapped into Sepultura's desire to create a satanic shit-storm of charred metallic noise in the vein of Venom and let fly, with crusty blackened thrashers such as the fiery "Crucifixion" pushing as many buttons as Sepultura could manage.
With "Troops of Doom" (later re-recorded for 1987's Schizophrenia) hinting at the genius to come, the rest of Morbid Visions may be messy but it retains its raw and rudimentary charm.
---
Tankard – Zombie Attack [Germany]
Released in arguably the finest year thrash has ever known (1986), Tankard's debut made a decent splash but still finds itself semi-forgotten when talking about the cream of thrash albums of 1986, even though its considerable merits are still more than evident!
With Tankard's simple formula cemented from the get-go (a formula that they've barely deviated from), their potent brew of light speed thrash, beer, whiskey, parody and partying hard began in earnest on Zombie Attack and the world was introduced to the finest drinking/party thrash band on the planet.
Home to the thrash classic "(Empty) Tankard", the remaining 9 tracks on Zombie Attack are just as urgent, just as infections and, frankly, just as timeless in 2019.
While they were perceived as a bit of a joke at this stage in their career, it's important to note that Zombie Attack didn't just lurch into view, it sprinted straight at you with eyes-bloodshot, teeth-gnashing and pint glasses raised….Tankard had arrived!
---
Vulcano – Bloody Vengeance [Brazil]
Vulcano's standing as Brazilian thrash legends is well known in the underground and it all started here.
Woeful production aside, Vulcano's Bloody Venegeance was an all-out assault of charred fury. In 1986, this was extreme metal and Vulcano shared a sonic kinship with the likes of Hellhammer and Bathory; such was the force of their conviction and evil intent. With tracks such as "Holocaust" straddling the fine line between black metal's nihilistic fervour and the head banging groove and accessibility of Bay Area thrash, Vulcano's influence on a young Sepultura (who were clearly paying attention) becomes clear to hear.
Bloody Vengeance was 23 minutes of hellish blackened death/thrash and the true sound of bestial devastation!
---
Whiplash – Power and Pain [USA]
Whiplash really should have been huge.
Featuring hoarse vocals, widdly fucking riffs and (the incessant intro chug of "Red Bomb" aside) a pace that rarely dipped, Power and Pain was the real fuckin' deal.
Forever threatening to careen clear of the rails, Whiplash's brand of thrash was the most feral and frantic of its kind. Thre was no fuckin' atound to be found with these guys biting down hard and gnashing and thrashing their way through 9 tracks of amped up Motörhead meets Venom worship. Exhilarating and insanely visceral, the results speak themselves.
Whiplash were the masters….WITH THE IRON FIST!!!
Also in this series: