6 MORE Cult Classic Metal Albums Turning 30 Years Old in 2023 (Haven't Heard 'Em? Hang Your Head In Shame)!
Some simply sublime metal albums are turning 30 years old this year…..here's 6 MORE of 'em to get you started!
Cynic – Focus [USA]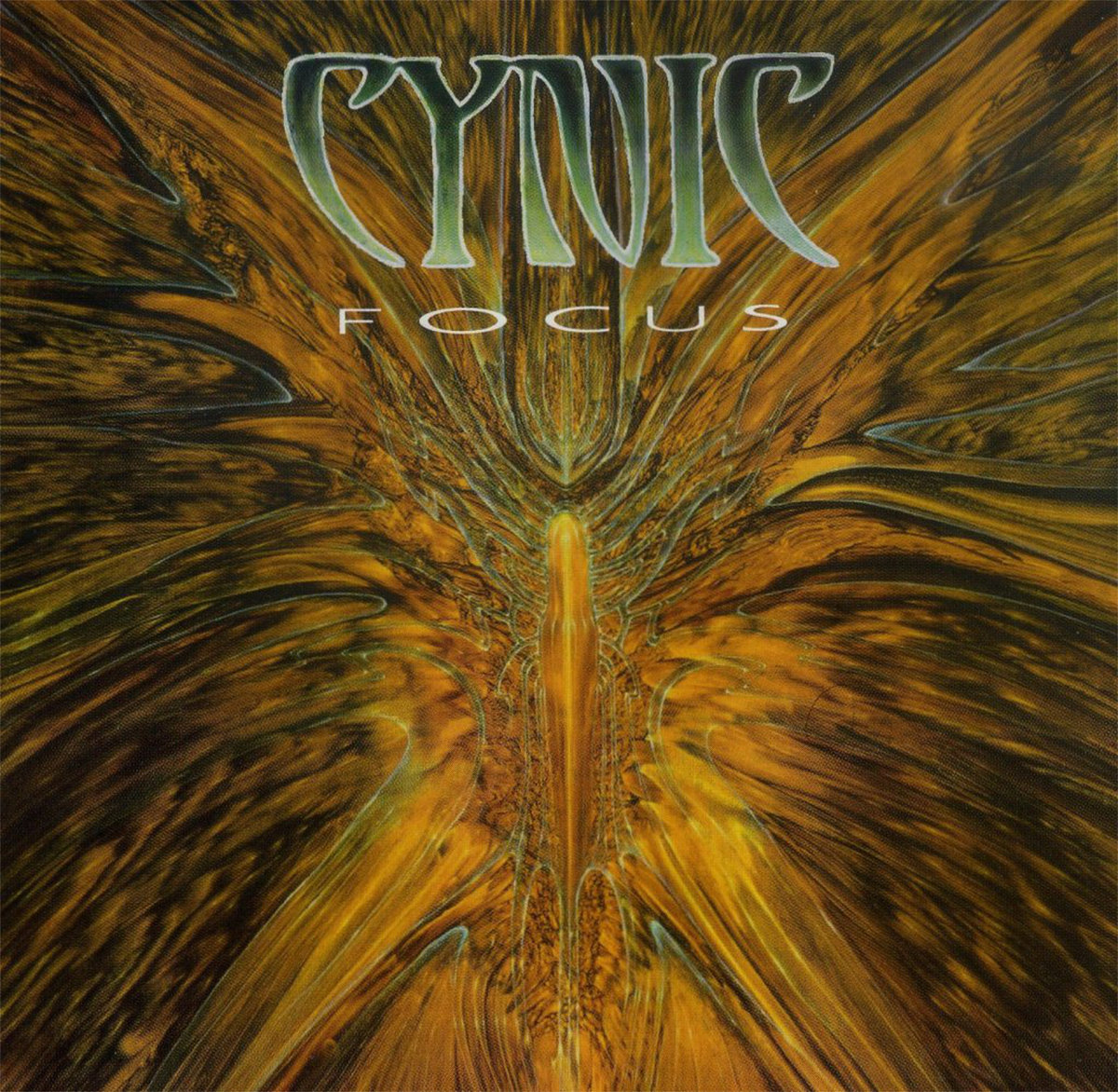 Genre: Technical / Progressive Death Metal / Jazz Fusion
Cynic may have emerged from the murky swamps of late '1980s Floridian death metal scene but to compare their progressively minded excursions into unexplored realms, to the bludgeoning of gore-hounds Cannibal Corpse and religion-baiting Deicide, is akin to comparing caviar to rice pudding!
Wildly experimental, Cynic inadvertently followed a similar path to Holland's Pestilence and crafted a death metal take on Jazz-fusion (Focus was released just 4 months after Pestilence's Spheres), eschewing the brutality of old-school death metal in favour of complex rhythms, moments of ambient calm and synthesised vocals to accompany the de rigueur guttural growls.
Focus was death metal but not as we knew it.
It still sounds utterly unique to this day, a sound few bands would dare to emulate in the intervening years, and this once in a lifetime convergence of such talent and tenacity leaves Focus standing tall as one of progressive metal's finest moments.
---
Decomposed – Hope Finally Died… [UK]
Genre: Death / Doom
Possibly the most overlooked album in death/doom history – and UK metal in general – Decomposed's Hope Finally Died… deserves to be mentioned in the same breath as the seminal releases from the Peaceville three (Paradise Lost, My Dying Bride, Anathema) namely Gothic, Turn Loose The Swans and Serenades respectively.
Deceptively simple, the beauty of this staggering release lies not in its musicality, nor its vocal prowess or even its songwriting nous. At face value, all these facets seem relatively generic but the true reason this savagely under-appreciated cornerstone of death/doom deserves higher praise, is down to the almost unparalleled way in which Decomposed blend the mournful melancholy of doom with the caustic and cathartic blur of death metal aggression; each song unearthing a new spin on an already standard formula and expertly fusing sorrowful soliloquay's with neck-breaking riffs.
Whether primitive old-school death metal savagery or shuffling excursions into doom metal's swampy territory peels your onions, Decomposed's one and only full length should be mandatory listening. Unearth its treasures and discover why Hope Finally Died… is not only a hidden gem but also a defining moment in UK doom metal history.
---
Demilich – Nespithe [Finland]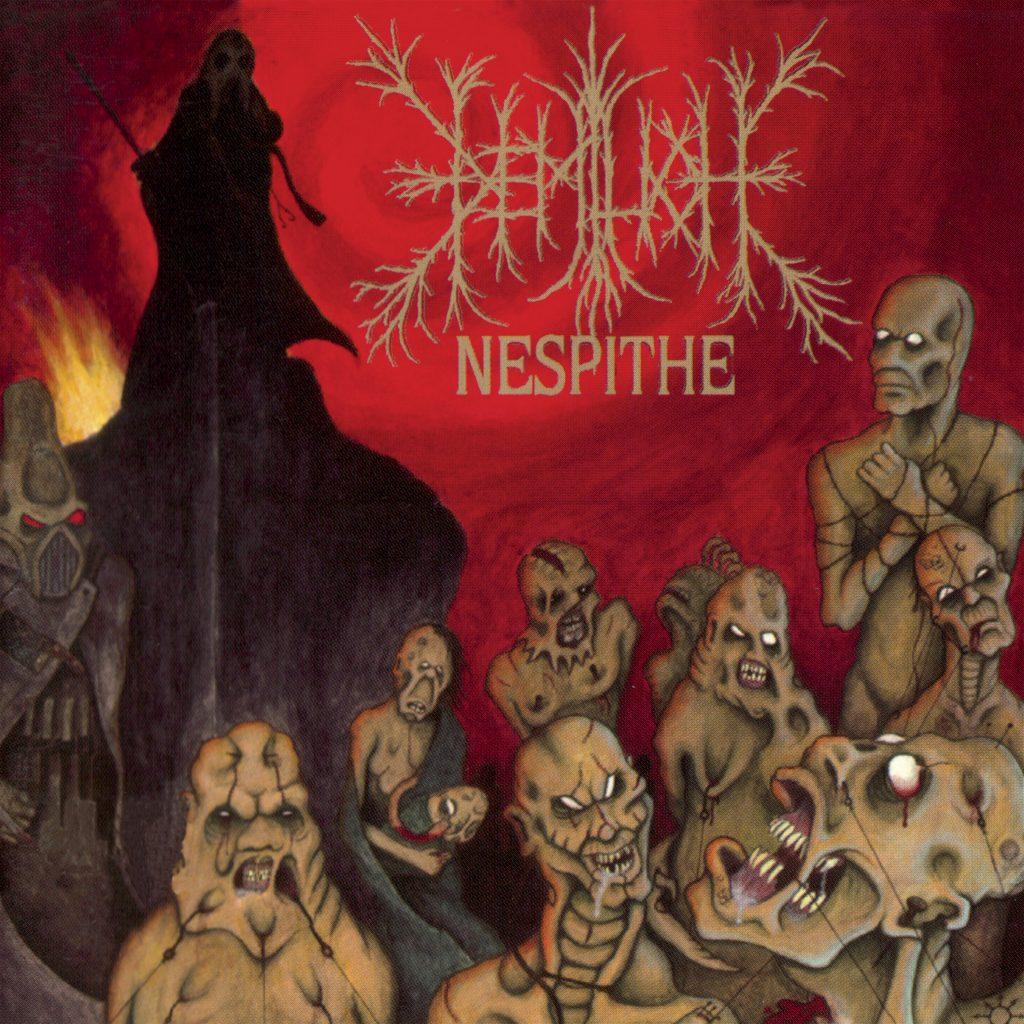 Genre: Technical Death Metal
A true oddity and an album that sounds like no other, Demilich's Nespithe took the world completely by surprise when its cavernous compositions and Antti Boman's ultra, ultra low gutturals instantly marked them out as technical death metal innovators!
The sounds that emanated from these crazy Finns were otherworldly; tentacled and slimy like a Lovecraftian nightmare made audibly flesh with bass lines and riffs slithering amongst each other without ever actually making contact. The result was an altogether alien experience that shouldn't have worked but somehow came together to deliver one of the most unique moments in death metal history.
Surrealistic and as bewildering as it was on release, Nespithe may be the only album released by Demilich but it sure as hell left an indelible mark on the technical death metal landscape.
---
Desultory – Into Eternity [Sweden]
Genre: Death Metal
Into Eternity was the debut album from the perennially undervalued Desultory and despite its obscure nature, this is an album of considerable importance – and considerable skill – from Sweden's early 90's death metal scene!
Sure, Into Eternity essentially repeated the same formula over and over – much like the majority of their compatriots – but when your thrashy, semi-melodic, semi-progressive death metal is as uniformly consistent and consistently impressive as this, variety can fuck off!
At this stage in their career, Desultory were the equals of their more famous peers and with an abundance of soaring, clean leads and expressive bass lines, Into Eternity is an album that should be celebrated for perfectly combining a keen sense of melody with ultimate aggression
---
My Dying Bride – Turn Loose The Swans [UK]
Genre: Death / Doom
Melodramatic, mournful and morosely morbid, Turn Loose The Swans is a genre-defining masterpiece from a band who have defiantly followed their singular vision since day one.
Bravely, or foolishly depending on your viewpoint, My Dying Bride incorporated the sparse use of violin and piano – often as a substitute for doom metals pre-conditional crushing riffs – to create an atmosphere that draws in like dusk; smothering and sinister and utterly enchanting.
Aaron Stainthorpe's multifaceted vocals, a macabre carousel of ever alternating deathly growls, spoken word eulogies and disconsolate singing, added a further dimension to My Dying Bride's unique sound and their dabbling with almost ambient silence- contradicted by pitiless industrialised death/doom – amounted to an experience virtually unparalleled in doom metal history.
---
Sacrifice – Apocalypse Inside [Canada]
Genre: Thrash
Canadian thrashers Sacrifice have never released a bad album (fact!) and Sacrifice's last album before a 16 year gap in releases, Apocalypse Inside, ended their original 4 album run in relatively fine style.
Tempering their own sound – and embracing a more mid-paced approach with groove elements inevitably bleeding through – Sacrifice were deftly adapting to a changing thrash landscape without quite reaching the heights we all know they are capable of – 1987's Forward to Termination is a stone cold classic.
Slightly mellowed they well have been but Apocalypse Inside was still home to some absolute bangers, with the blistering "Incarcerated" proving that Sacrifice still had an almighty flame (as well as an apocalypse) burning inside!
Also in this Series:
6 Cult Classic Metal Albums Turning 30 Years Old in 2023 (Haven't Heard 'Em? Hang Your Head In Shame)!
Latest Posts