The 10 Greatest UK Death Metal Releases Of 2021!
The UK continued to churn out high calibre DEATH METAL in 2021 and Worship Metal has selected the 10 UK death metal releases we feel were most worthy of your attention….
10. Celestial Sanctuary – Soul Diminished
Released: March 26th 2021 via Redefining Darkness Records
With the aural sting of prime Bolt Thrower, Carcass & Benediction ringing in our ears, it was clear that Celestial Sanctuary's Soul Diminished had embraced a 90's groove and mid-tempo stomp that meant this was the heaviest thing you'd hear this side of an obese elephant using your ear-drum as a trampoline.
With more than a little of Obituary's nastiness also informing much of their work, Soul Diminished really was a 90s nostalgia-fest performed by a band who managed to make this most recognisable sound, still sound like their own.
---
9. All Consumed – Rise of the Godless
Released: Independently on June 18th, 2021
Preston based UK death metallers All Consumed have a habit of putting out no thrills, old-school death metal albums which fully appreciate the joy of a good ol' fashioned filthy groove. We're now on to album number three and Rise Of The Godless continued the trend while also proving to be their most succinct set of songs yet.
The sick grooves came thick and fast, the gutturals flowed like thick, thick lava and the undeniable need to bang that head to each and every one of Rise Of The Godless' 10 tracks was overwhelmingly persuasive.
Simply a killer death metal record designed to maim and mutilate with pinpoint proficiency.
---
8. Twitch Of The Death Nerve – Beset By False Prophets [EP]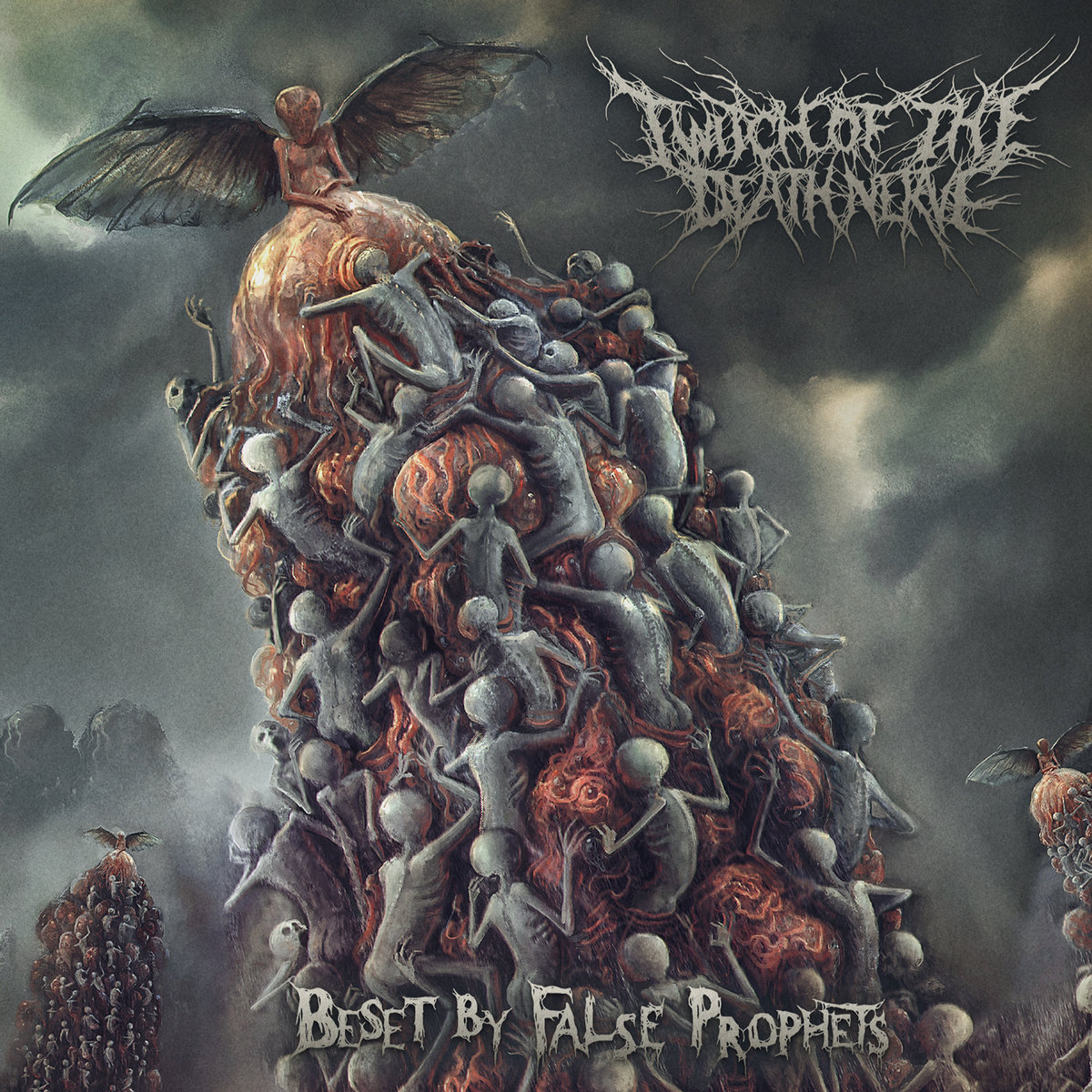 Released: March 12th, 2021 via Comatose Music
After the rapturous reception received for 2020's A Resting Place For The Wrathful (included in our 5 Greatest UK Death Metal Albums Of 2020 of all), many bands would have been forgiven for resting on their laurels and wallowing in the adulation.
But not UK brutal death mentalists, Twitch Of The Death Nerve!
Swiftly returning to the studio, the band slammed down four new maniacal tracks, picking up exactly where A Resting Place For The Wrathful left off. Which meant what? It meant more satisfyingly savage brutal death metal, that's what!
It also meant that TOTFDN (that's Twitch of the Fuckin' Death Nerve, in case you were wondering) weren't exactly messing with a winning formula….especially when that winning formula involved pummelling your insignificant face into the ground with absurdly relentless, technically audacious, hideously aggressive death metal!
---
7. Pray U Prey – The Omega Kill
Released: August 6th, 2021 via SelfMadeGod Records
Best experienced in an abandoned, rat-infested factory on the wrong side of town (or your living room, whichever's more convenient), Pray U Prey's The Omega Kill was as desolate, as without hope and as obliquely confrontational as they come.
The ideal soundtrack for 2021, then.
With little deviation from the blueprint, only fans of the most caustic of cacophony need apply. However, if the pioneering works of early Napalm Death, late 80's O.L.D and Cannibal Corpse circa The Bleeding float your proverbial musical boat, then The Omega Kill was manna from heaven (or hell, or Gloucestershire).
---
6. Grave Miasma – Abyss of Wrathful Deities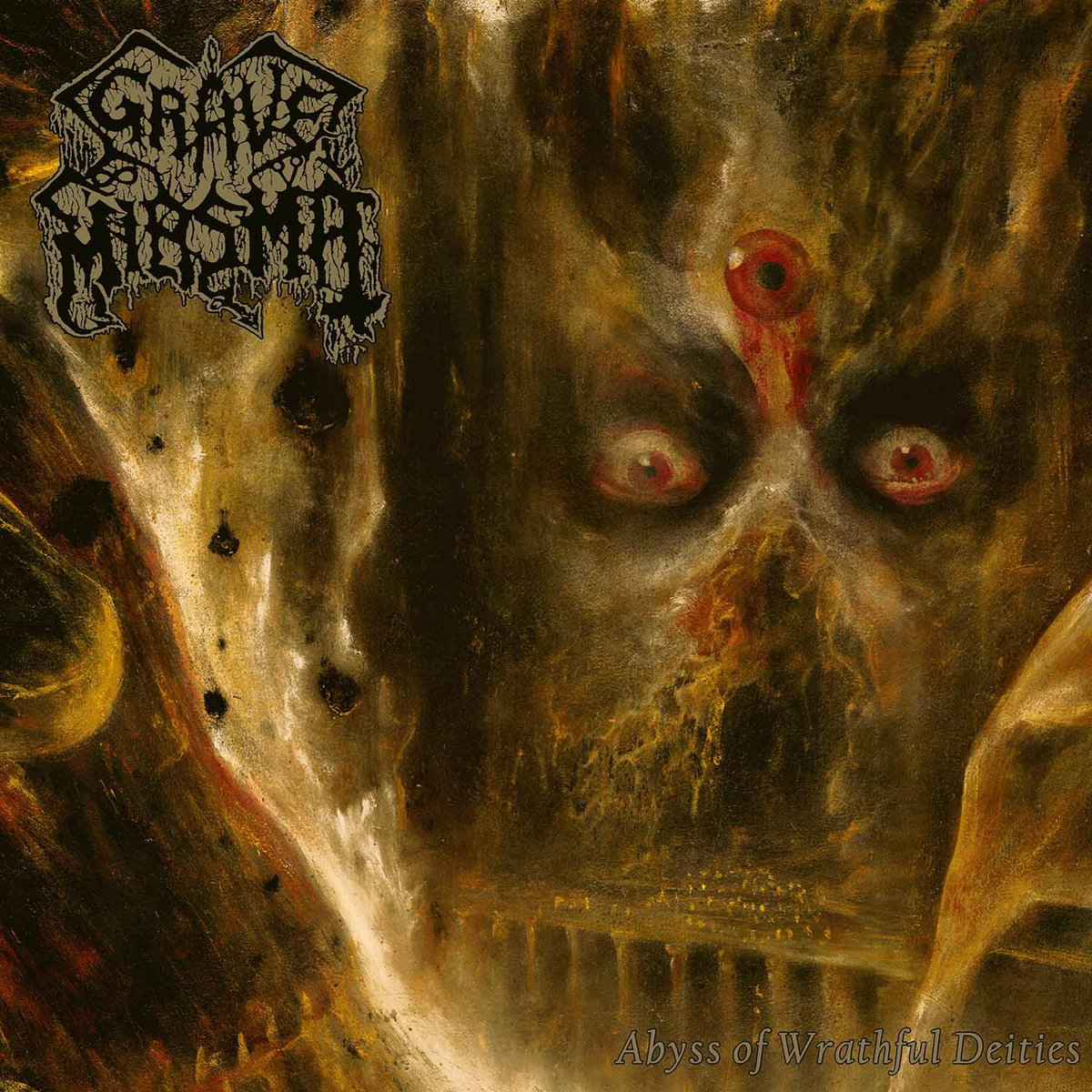 Released: May 14th, 2021 via Sepulchral Voice Records (EU) & Dark Descent Records (USA)
For over 20 years Grave Miasma have honed their complicated and caustic sound way before the trend of abstract and "cavernous" death metal started a few years ago, and a starting point for grasping Grave Miasma's oeuvre is the non-linear and grimy death metal approach of the mighty US death metal stalwarts Incantation.
Throw in some of Gorguts' complex riff ideas and an obsession with Eastern spirituality and you have some idea what you're getting into with Abyss of Wrathful Deities. Similar to abstract death metal contemporaries like Greek masters Dead Congregation, Grave Miasma are singular in their approach and with Abyss of Wrathful Deities they blazed their own caustic trail of cavernous and complicated death metal.
Leaders of the abstract death metal scene.
Latest Posts