6 Under-Appreciated Classics Of American Thrash (Pt.5)
6 more overlooked classics of U.S Thrash Metal that thrashed as hard - if not harder - than The Big 4!!
Picking up where Parts 1, 2, 3 and 4 of our Under-Appreciated Classics Of American Thrash Metal features left off, we have selected yet another 6 unsung classics of U.S thrash that are deserving of further praise.
As we trawled through the vaults of thrash history it came as no surprise that the sheer wealth of quality U.S. thrash releases over the years was simply staggering. Subsequently, what was set to be just a two part series will continue. So, keep 'em peeled for Parts 6 & 7 (and maybe more) over the coming months!
If there's a particular American thrash classic you feel has been lost to the annals of time then pop it in the comments below and we'll look to include it in future articles.
Intrinsic – Intrinsic (1987)
A real heavy metal meets melodic thrash metal mix, the pioneering acts of the 70's and early 80's remained an obvious influence in 1987, with California's Intrinsic slamming the past into (what was ) the thrash present with their audacious, self-titled, debut.
"Possessor" and "RIP!"were as forceful a power/thrash-fest as their titles would suggest, the kind of songs that wouldn't have sounded out of place on the first two Metal Church albums (David Wayne actually became Intrinsic's vocalist between 1987 and 1989!) and while "Ahead Of The Game" may have proven to be an overly ambitious title, an endless array of NWOBHM riffs – bolstered by occasional bursts of speed and aggression – marked Intrinsic out as a band with huge potential.
Vocalist Garrett Graupner took an old school approach, interspersing his upper range with a thrash metal yelp here and there and while undeniably effective, it would take the arrival of future frontman Lee Dehmer Jnr for Intrinsic to establish their own identity.
Certainly not the fully formed article at this stage, Intrinsic's debut is instead a blast of old-school power/thrash/speed metal; an album whose latent qualities would fully reveal themselves on the progressive thrash masterpiece – and 'lost' classic – that is Nails.
---
Gammacide – Victims Of Science (1989)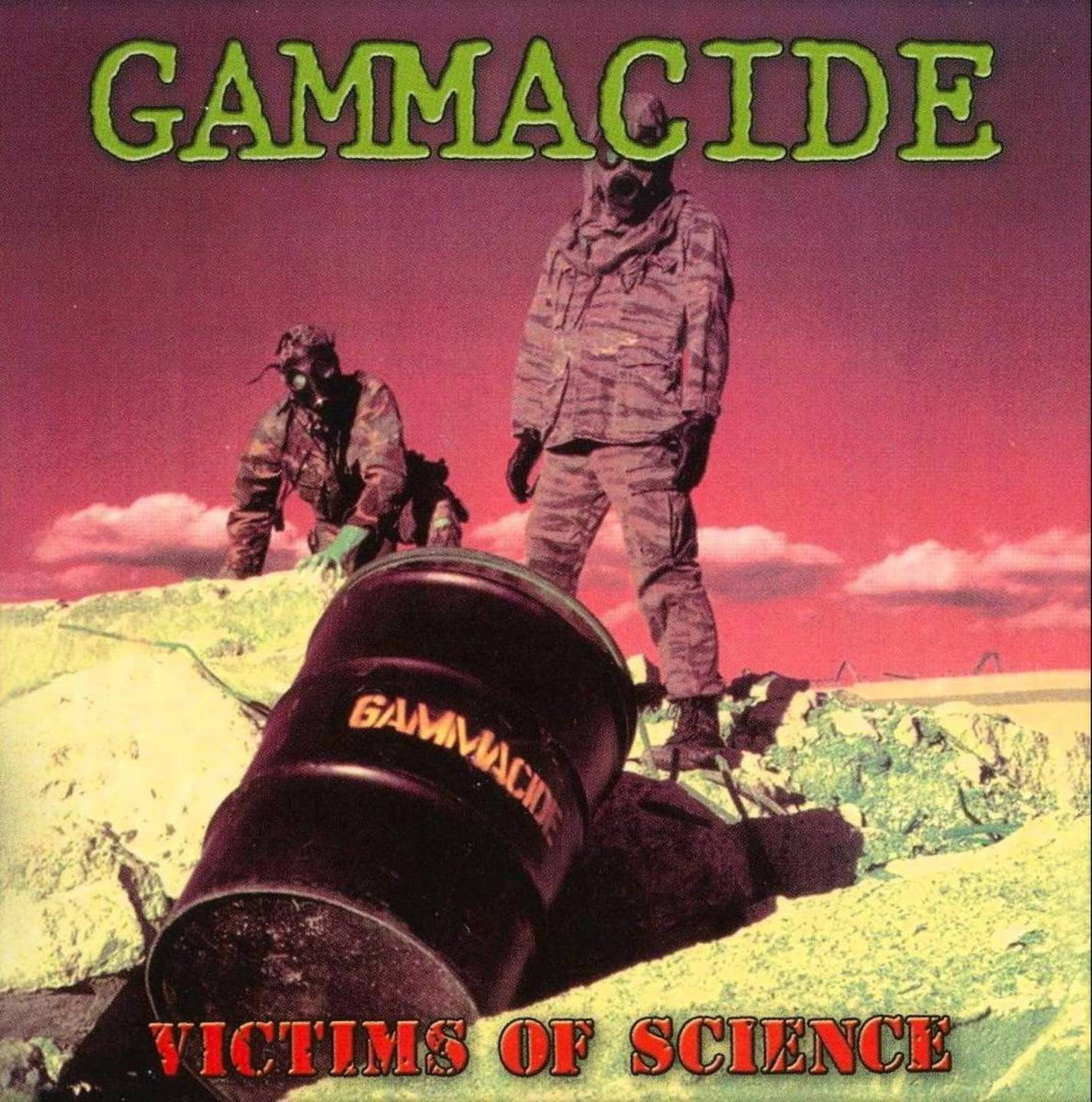 Gammacide's only album, Victims Of Science, may not be well known (except to the thrash die-hards, of course) but it's a late 80's release far more deserving of simply also ran status!
Fans of Vio-lence and Exodus will appreciate Gammacide's technically skilled but aggressively direct approach and their no nonsense attitude elevates Victims Of Science to a level which far surpasses the majority of their peers.
Built around that age-old thrash chestnut of nuclear war and falling victim to mankind's technological 'progress', Gammacide were the thrash equivalent of armageddon and their ripping, snarling vocals, high-speed riffs, outstanding solos and whip-crack tempos were refreshingly direct and as remorseless as a nuclear winter.
Mankind has always been doomed…..and Gammacide's Victims Of Science will always provide the soundtrack!
---
Torture – Storm Alert (1989)
Home to eerie The Omen-esque intros, demonic vocals and whip-crack thrashing, the one and only full length album from Texas' Torture was always a feral beast and one utterly committed to thrashing your tits off….and the passing of time has not softened its impact!
Kindred spirits of Dark Angel, Slayer and Possessed, these evil sounding bastards may have laced their visceral attack with twisted humour – check out the absurd intro to "Slay Ride" – but where they excelled was in delivering track after track of hyper-speed thrash.
"Ignominious Slaughter" was pure proto-death metal; obscenely fast and excessively violent and way ahead of the curve. In comparison, the epic title track was progressive thrash gold; an atmospheric 8 minute Ride The Lightning-esque smörgåsbord of ideas and no end of satisfying chug.
Torture had talent to burn and Storm Alert is a minor thrash masterpiece that deserves to be held in much higher regard!