The 10 Greatest Technical Death Metal Albums of 2021!
Ahh, 300 BPM, we meet again….
First Fragment – Gloire éternelle [Canada]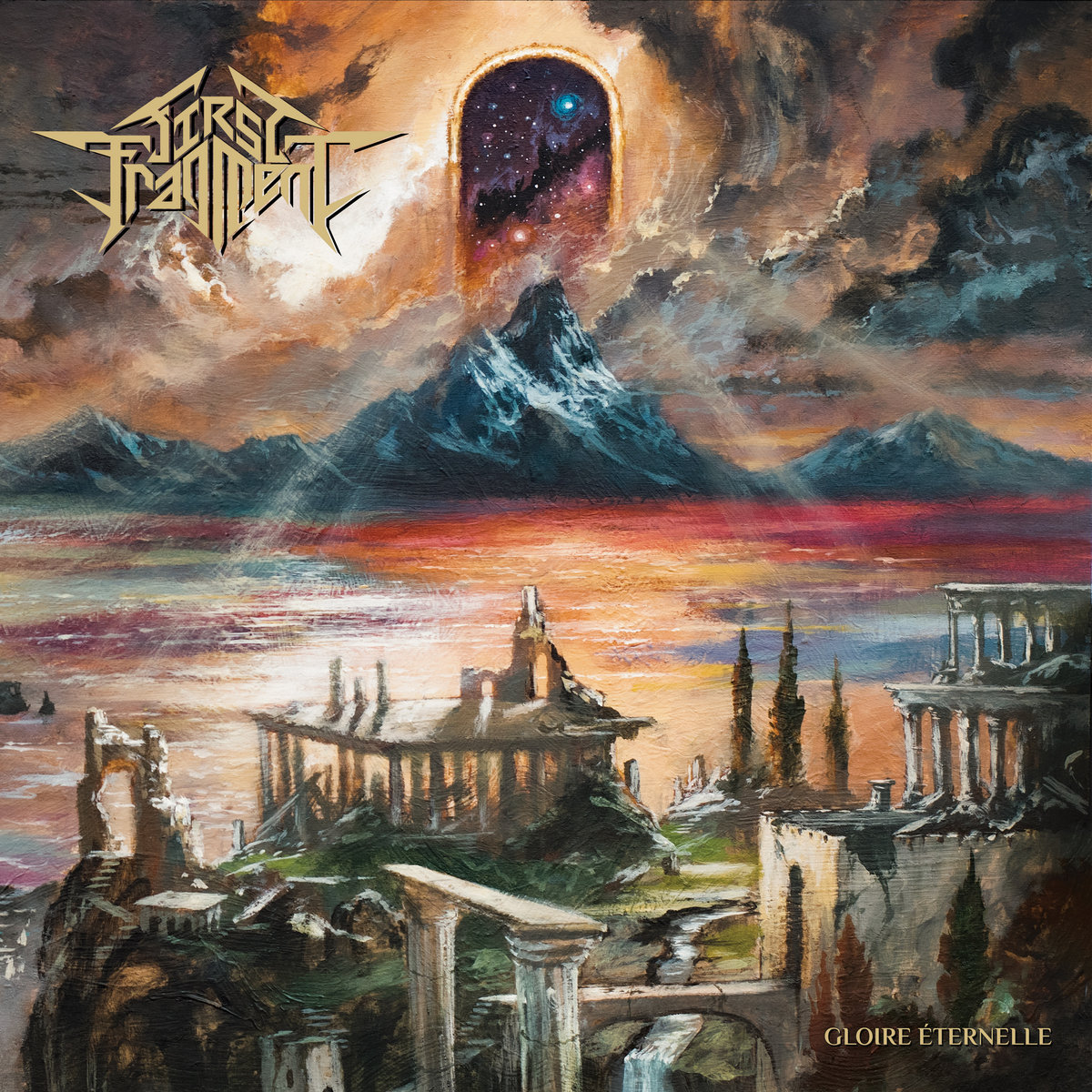 Released: October 29th, 2021 via Unique Leader Records
First Fragment are taking the piss, right? Bold, brash and blessed with elephantine balls, these flagrant fuckers didn't just experiment with tech death, they toyed with its emotions and laughed at its shortcomings.
Home to the kind of shameless shredding that would have even Yngwie Malmsteen re-thinking his life choices, First Fragment didn't just go for broke with Gloire éternelle, they shattered all notion of what could – perhaps we mean should – be achieved in the name of technical death metal.
Elements of funk and flamenco, swing and shred jostled for attention amongst First Fragment's blitzkrieg of technical tenacity. In reality, it all gets a bit much and yet to ignore First Fragment would be to deny the fact that even attempting music this absurd deserves plaudits. Boring, it most certainly ain't!
Oh, and the bass player is a God amongst men.
---
Ad Nauseam – Imperative Imperceptible Impulse [Italy]
Released: February 12th, 2021 via Avantgarde Music
The kind of album that will enthral as many death metal fans as it will push away, the dissonant technical death metal of Imperative Imperceptible Impulse fit very much into the Gorguts mould without aping Luc Lemay's trailblazers too slavishly.
Avant-garde and unwieldy, Ad Nauseam revelled in pulling the rug out from under you via polyphonous technicality and a sheer abandonment of anything approaching accessibility.
Some will call it a mess, others will celebrate its jarring grandiosity; one thing was for sure, Imperative Imperceptible Impulse was impossible to ignore!
---
Fractal Generator – Macrocosmos (Canada)
Released: January 15th 2021 via Everlasting Spew Records
Canadian mentalists Fractal Generator seriously delivered the goods on sophomore album, Macrocosmos.
Here's the deal. It can be almost impossible to make music as technically adept and sonically devastating as this while remaining both accessible and, most importantly, listenable….but Macrocosmos achieved this with ease!
Without once abandoning death metal's primal aggression, Fractal Generator managed to construct an intricate work that dodged standard devices while remaining resolutely memorable.
Out-fucking-standing.
---
Stortregn – Impermanence [Switzerland]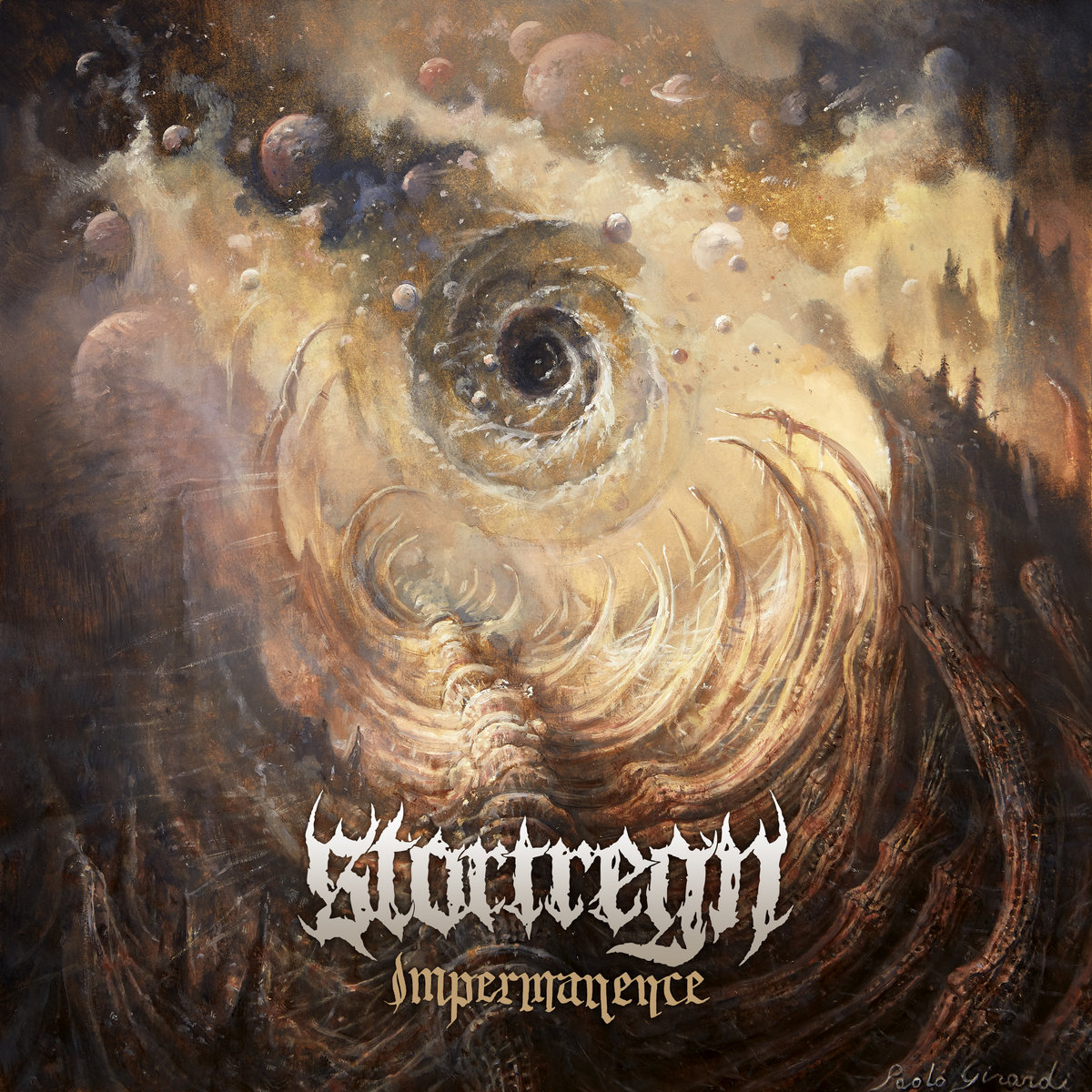 Released: March 12th, 2021 via The Artisan Era.
Deciding whether Stortregn's simply sublime Impermanence was a good fit for this list proved troublesome. Technical death? Sure, it's there. Melodic death metal? Present. Blackened death metal? Absolutely. Progressive death metal? If the shoe fits. And it does. Snuggly.
And then we thought what the hell. An album this good has got to go somewhere and this list is as good any!
The wealth of ideas at Stortregn's disposal – and the ability to convey them – astonished, with the band bouncing wantonly from icy black metal riffs to warm, acoustic interludes on a whim….all the while ramping up the technicality and embracing melodic death metal's harmonic guitar lines. The appropriately titled "Multilayered Chaos" summed Stortregn up perfectly. With its blistering tremolo riffs and black metal shrieks cosying up to an At The Gates-esque storm of solos and Scandianvian tropes – before they went all Opeth on our ass and settled into some dextrous acoustic work – this was the kind of track that had everything…..and perfectly showcased the evolutionary development in Stortregn's overall style.
Seamless transitions, surprising turns, stunning performances and sublime compositions marked Impermanence as one of the most singularly convincing albums of 2021!
---
Archspire – Bleed the Future [Canada]
Released: October 29th, 2021 via Season of Mist
Fuck you Archspire.
How dare you keep challenging the limitations of tech death with each release.
How dare you cause our brains to doubt our own ears.
Jumped up bunch of uber-talented twats.
We jest, of course. We're just in awe of Archspire's achievements. With tech death being a highly competitive sport, its been a joy to witness Archspire take gold in every event. And, make no mistake, 2017's Relentless Mutation was a gold standard album. Could they surpass it was the general concern and it was a concern that Bleed the Future placated with ease.  
Bleed the Future is a better album. It's brighter, more urgent, more challenging….it was just more.
An elite band operating at peak power and the best technical death metal of 2021.
Honourable mentions: Acausal Intrusion – Nulitas / Alustrium – A Monument to Silence / Atræ Bilis – Apexapien / Blindfolded and Led to the Woods – Nightmare Withdrawals / Deformatory – Inversion of the Unseen Horizon / Dessiderium – Aria / Ominous Ruin – Amidst Voice That Echo In Stone / Portal – Avow / Redemptor – Agonia / The Scalar Process – Coagulative Matter / Sunless – Ylem / Unflesh – Inhumation