15 Of The Greatest One-Album Wonders In Metal!
One and done!
Here's just 15 one album wonders in metal (there are, of course, lots more) – classic albums from bands who apparently had a 'one and done' motto to adhere to!
Presented in alphabetical order as opposed to any sort of ranking….
Amaseffer – Exodus: Slaves For Life (2008) [Israel]
Genre: Progressive / Folk Metal
Israeli progressive folk metallers Amaseffer hit the epic jackpot with their one and only album, Exodus: Slaves For Life. Huge in scope and execution, Exodus: Slaves For Life sells itself via its huge biblical rock opera aesthetic, weaving its way through prog metal/rock, symphonic metal, middle-eastern folk and filmic score to deliver what was said to be the first in a trilogy of albums (a trilogy that is yet to be completed).
Telling the Old Testament's story of the Exodus – from the Hebrews slavery in ancient Egypt, through the birth of Moses and ending with the ten plagues of Egypt – Amaseffer were big, bold and adventurous. The recruitment of notable guest artists only helped to build on the huge sounds conjured throughout, with Mats Leven (Therion) providing powerfully expressive lead vocals, Orphaned Land's Kobi Farhi performing Oriental vocals and even Arch Enemy's Angela Gossow popping up to growl over "Midian".
Tackling its concept both sombrely and sensitively, Amaseffer's Exodus: Slaves For Life is as daunting as it is daring – it really is quite the creation!
---
Carnage – Dark Recollections (1990) [Sweden]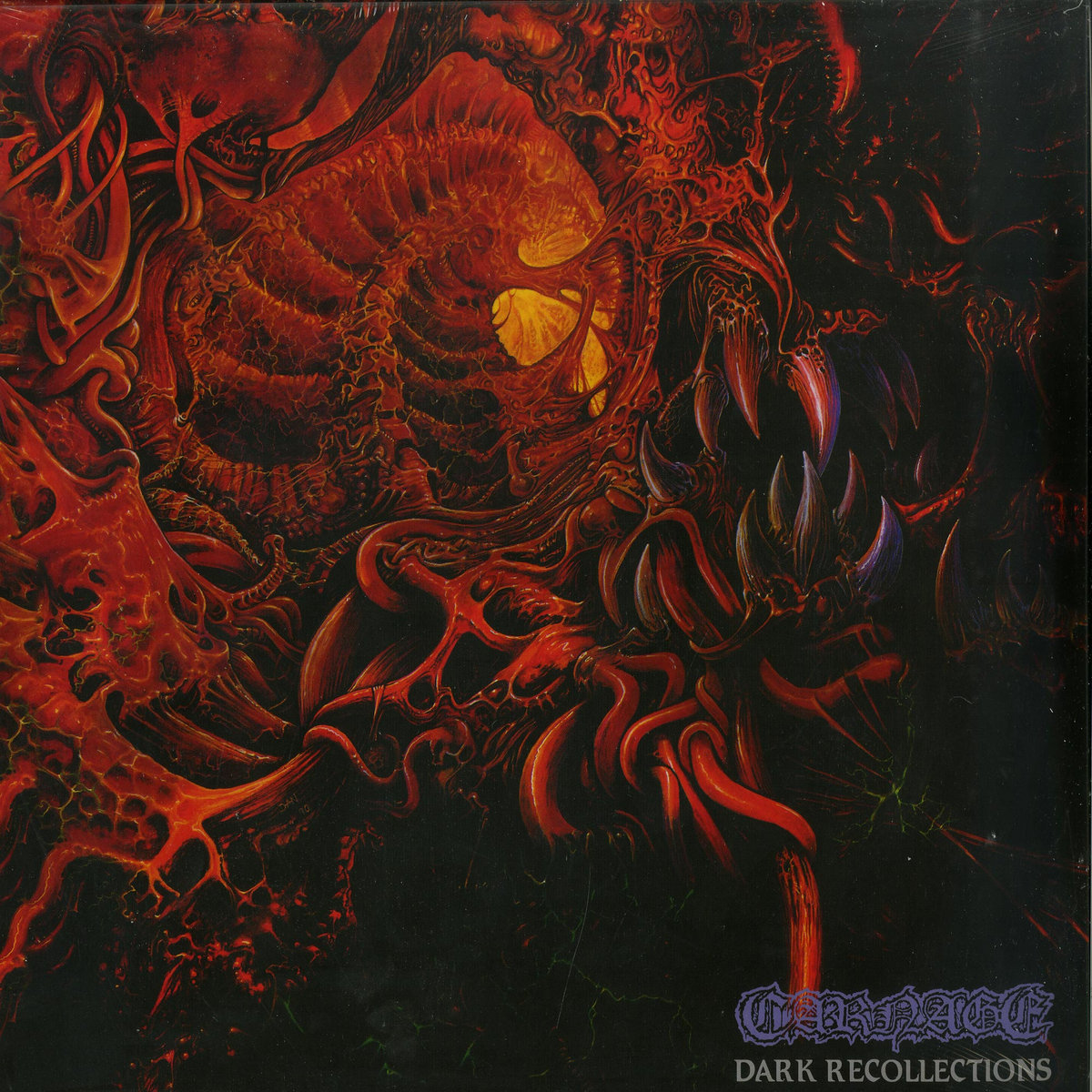 Genre: Death Metal
Dark Recollections, the only album from Swedish death metal pioneers Carnage, arrived fully formed in 1990…..despite the fact that this rag-tag group of individuals had already broken up by the time the album had clawed its way out of the underworld!
This cult classic had a tortuous existence beset by band members habitually jumping ship but the line-up speaks volumes for its overall calibre. Aside from ever-present guitarist Michael Amott (Carcass, Arch Enemy), Carnage also boasted Matti Kärki (Dismember, Therion, General Surgery, Carbonized), Fred Estby (Dismember) and David Blomqvist (Dismember, Entombed) in its ranks, resulting in a Swedish death metal supergroup before the genre had even taken hold.
The Dismember connections were incestuous with "Deranged From Blood", "Death Evocation", "Blasphemies Of The Flesh" and "Self Dissection" previously appearing on Dismember demos (circa 1988–1989), and yet such pillaging never once threatened the overall cohesion found on Dark Recollections.
A Swedish death metal milestone.
---
Control Denied – The Fragile Art of Existence (1999) [USA]
Genre: Progressive Metal
From the neanderthal, gore-drenched days of Death's Scream Bloody Gore and Leprsoy, to the ever increasing progressive nature of each subsequent release, Chuck Schuldiner's genre-defining creative spirit was always striving to expand death metal's boundaries and The Fragile Art Of Existence – Control Denied's only studio album – would prove to be the swansong that altered perceptions once and for all.
Handing vocal duties to the all-together more accessible Tim Aymar, Chuck Schuldiner was free to concentrate on his impeccable musicianship and incredibly intricate and varied compositions. From doom-passages to blistering death metal speed finessed to the point of perfection, not a single moment is wasted on an album that should have led to greater things.
As it transpired, the world was robbed of one of its most creative minds when Chuck succumbed to brain cancer in 2001 but at least the Fragile Art Of Existence left us with a cacophony of ideas, tempos and atmospherics that ebbed and flowed at such a rate that even now, it can become impossible to keep up with the myriad of changes.
---
Decomposed – Hope Finally Dies… (1993) [UK]
Genre: Death / Doom
Possibly the most overlooked album in death/doom history – and UK metal in general – Decomposed's Hope Finally Died… deserves to be mentioned in the same breath as those seminal releases from the Peaceville three (Paradise Lost, My Dying Bride, Anathema) namely Gothic, Turn Loose The Swans and Serenades respectively.
Deceptively simple, the beauty of this staggering release lies not in its musicality, nor its vocal prowess or even its songwriting nous. At face value, all these facets seem relatively generic but the true reason this savagely under-appreciated cornerstone of death/doom deserves higher praise, is down to the almost unparalleled way in which Decomposed blend the mournful melancholy of doom with the caustic and cathartic blur of death metal aggression; each song unearthing a new spin on an already standard formula and expertly fusing sorrowful soliloquay's with neck-breaking riffs.
Whether primitive old-school death metal savagery or shuffling excursions into doom metal's swampy territory peels your onions, Decomposed's one and only full length should be mandatory listening. Unearth its treasures and discover why Hope Finally Died… is not only a hidden gem but should also be held in the same regard as the majority of death/doom's so-called classics!
---
Demilich – Nespithe (1993) [Finland]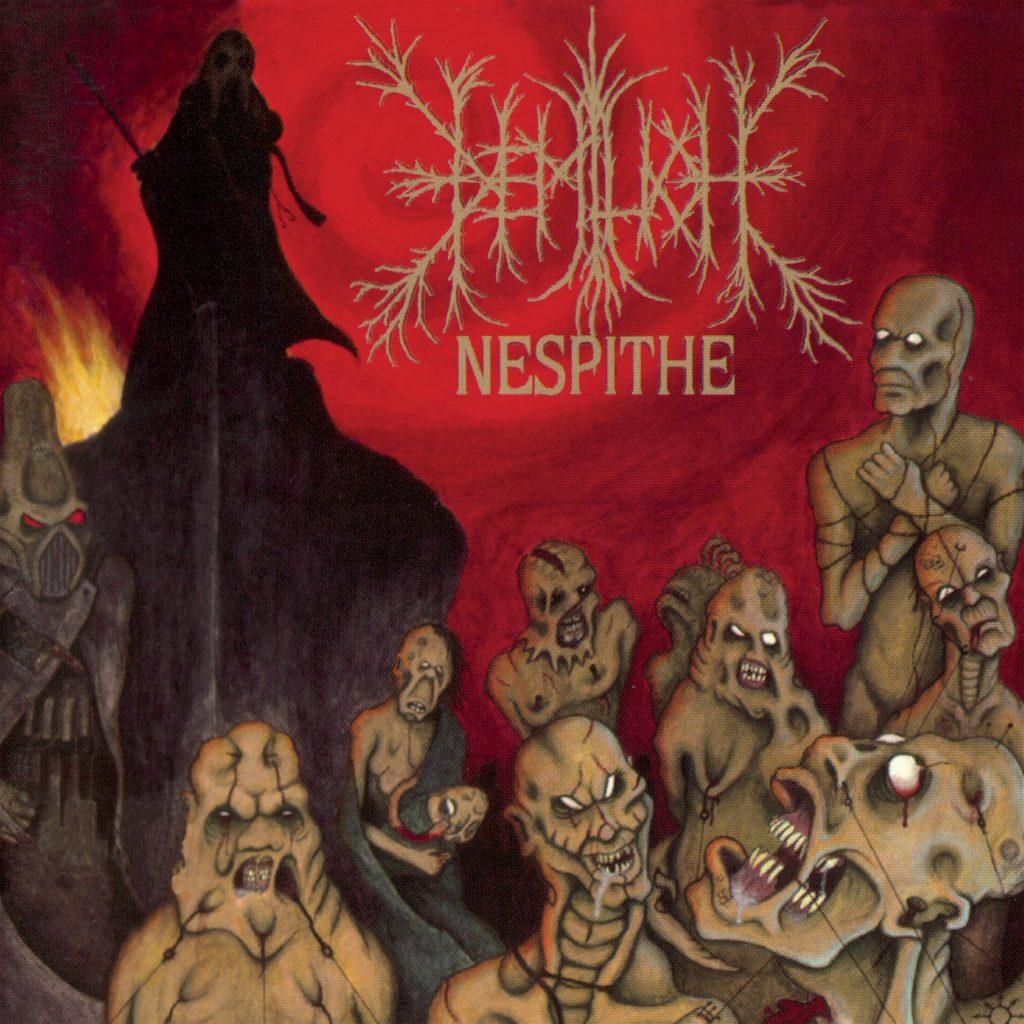 Genre: Technical Death Metal
A true oddity and an album that sounds like no other, Demilich's Nespithe took the world completely by surprise when its cavernous compositions and Antti Boman's ultra, ultra low gutturals instantly marked them out as technical death metal innovators!
The sounds that emanated from these crazy Finns were otherworldly; tentacled and slimy like a Lovecraftian nightmare made audibly flesh with bass lines and riffs slithering amongst each other without ever actually making contact. The result was an altogether alien experience that shouldn't have worked but somehow came together to deliver one of the most unique moments in death metal history.
Surrealistic and as bewildering as it was on release, Nespithe may be the only album released by Demilich but it sure as hell left an indelible mark on the technical death metal landscape.