Trenchant – Commandoccult – Album Review
This is the Texas trio's first LP of extreme metal precision since they released a fine three-song demo (Martial Chaos) back in 2018 and Trenchant's new blackened death metal release, Commandoccult, is a nine-song excursion into a world of feral metallic intensity.
From beginning to end Commandoccult is an inventive and fully-formed opus. These aren't new, hipster, cavernous-death metal pretenders, Trenchant are the genuine war metal article and their auditory assault can be likened to Australian war metal stalwarts Destroyer 666, Swedish black metal demons Marduk and US death metal legends Angelcorpse. 
While Trenchant derives their influential arsenal from top tier extreme metal masters, the trio have produced an album that's all of their own, with every element of Commandoccult exudeing expertise in the genre and they approach their metallic strike with deadly seriousness.
Trenchant is composed of thunderous bassist TND (Imprecation, ex-Averse Sefira, Birth AD), guitarist and vocalist NRS (Imprecation, Birth AD) on ripping vokills and guitar and Drummer GRA (Morbosidad, Abyss of Perdition) and these three soldiers annihilate the competition with a perfect album….and you know that the band is in good stead when guitar god Robert Vigna (Immolation) performs a solo on the song "Commandoccult".
Commandoccult should set the death metal world on fire. With a grim and foboding cover awesomely painted cover art by Vladimir Chebakov and a legible and masterful logo Trenchant, are ready to unleash their strike on the global metal scene. 10/10
Commandoccult is available now via Poland's extreme metal label Godz Ov War (CD) and Headsplit Records (cassette). You can also find Commandoccult at https://commandoccult.bandcamp.com/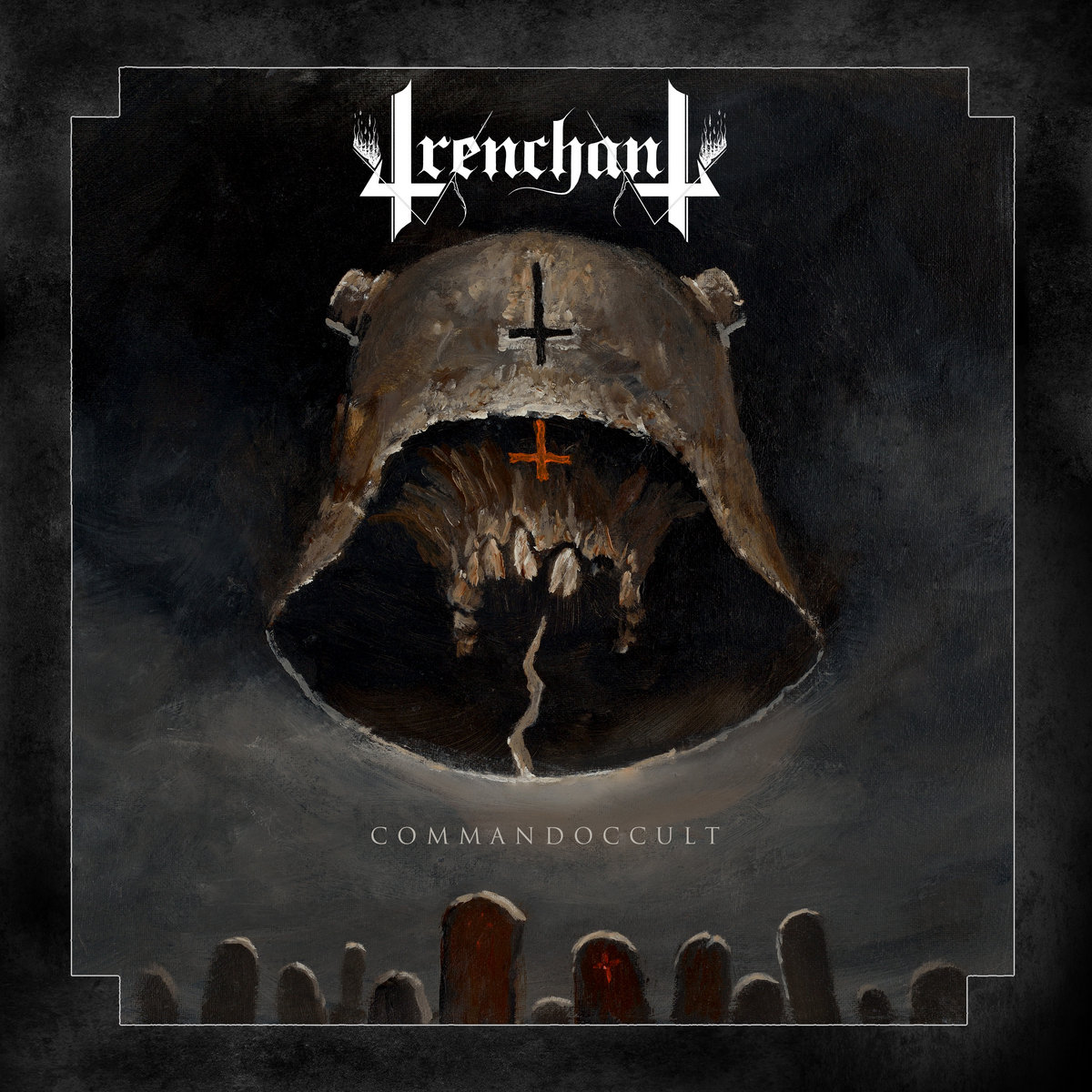 Latest Posts