Count Raven – The Sixth Storm – Album Review
The raven flies again.....
Getting doom metal fans to lift their gazes from their graveyards is no easy feat but Count Raven, Sweden's masters of doom, may be able to do just that with their new album, The Sixth Storm. After a 12-year hiatus this trio of tragedy merchants have released a respectable, if somewhat predictable, new opus on I Hate Recordings.

Twelve years is a protracted hibernation period for any band but fortunately the time away from the metal scene has enabled Count Raven to sound fully rejuvenated and ready to rock. Led by guitarist and vocalist Dan Fondelius (who's the only remaining original member and sounds almost too much like Ozzy Osbourne), Count Raven has released this, their sixth album and it's a worthy addition to their small but robust discography.

Sixth Storm kicks off with "Blood Pope" a hefty mid-paced rocker that establishes Count Raven's intent. Next "The Curse" is a slower, Black Sabbath-like song that could have been taken from Sabbath's 2013 album 13. The epic 11-minute "Oden" is one of the finer and weightier songs on The Sixth Storm but hardly groundbreaking. As with most of the album, these are worthy songs for Count Raven but what you'd expect from these talented but predictable Swedes.

The most unique songs on the album are the two mournful, non-metal tracks "Heaven's Door" and "Goodbye". The despondent "Heaven's Door" tells the tale of our Earth's demise and is a somber keyboard-based ballad. Even though it's a tragic song, it provides a nice break from the Count Raven's doom thunder. The second less predictable and final song on the album is the piano ballad "Goodbye". It's a lovely and tragic ballad as Fondelius sings about a lost love that has died.

For the vast majority of us doom fans, Count Raven's latest will be a welcome addition to our collections but will hardly move any tectonic plates on this Earth. In reality, The Sixth Storm is a very respectable and heavy album but hardly a revelation in the doom metal world. 7/10
Count Raven's The Sixth Storm is due for release on October 29th, 2021 via I Hate Records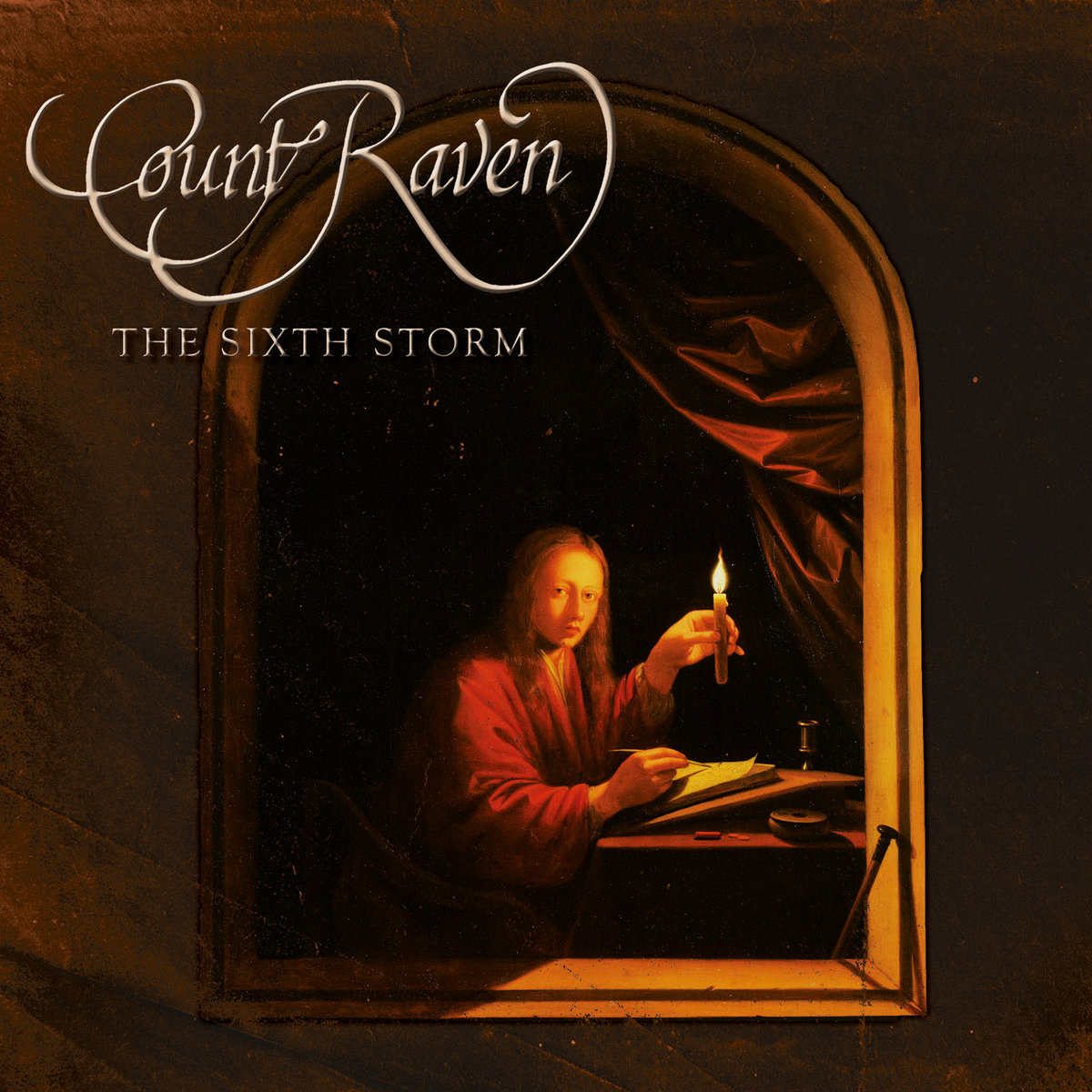 Latest Posts