8 Black Metal Albums For People Who Think They Don't Like Black Metal
Think you don't like Black Metal? Think again!
Darkthrone – The Cult Is Alive (2005)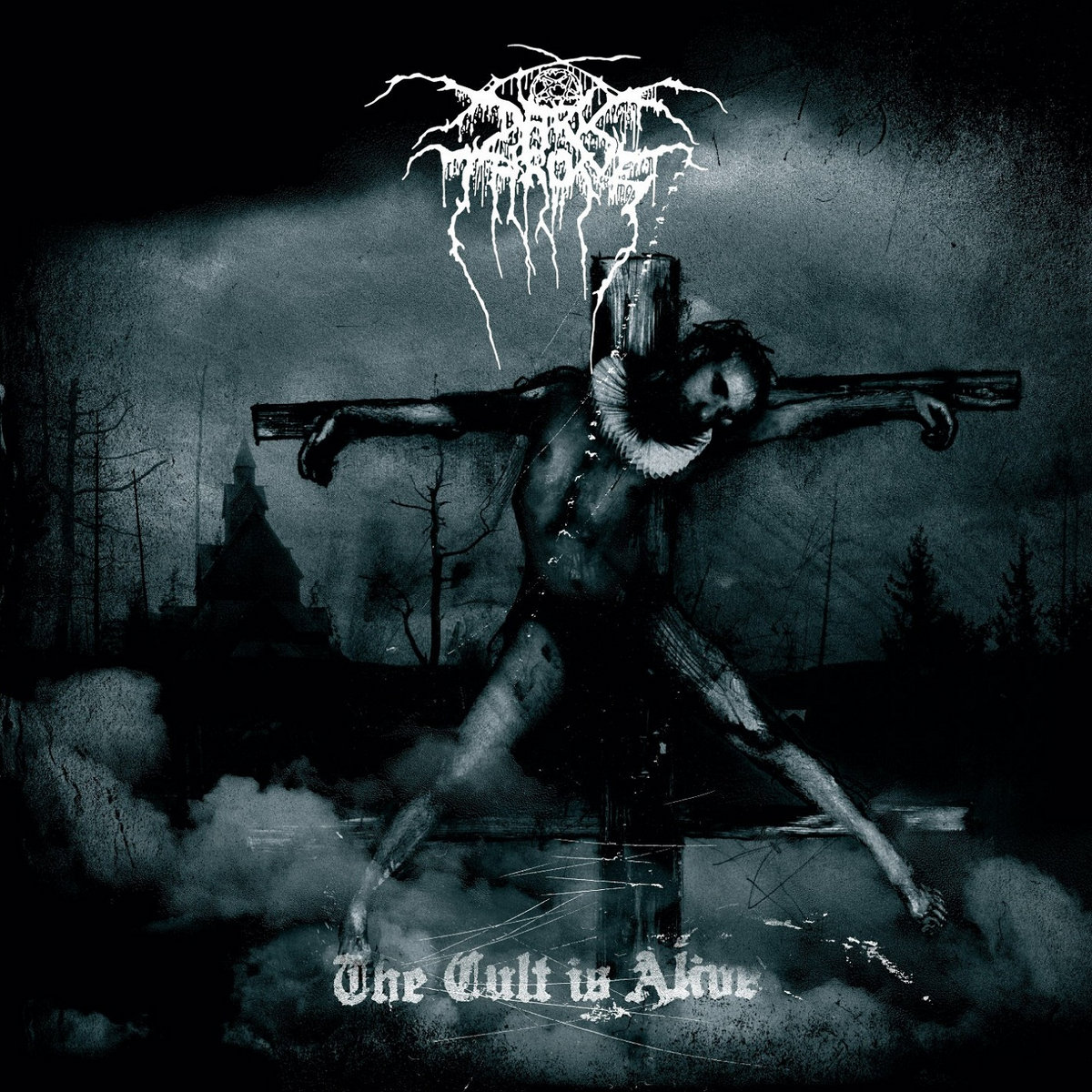 Embracing a crust-punk aesthetic that was always evident – but never this transparent – The Cult Is Alive's Amebix meets Motörhead approach provided an easier entry into the back catalogue of black metal's most consistently impressive band.
The Cult Is Alive was still black metal, just reappropriated and confident enough to clearly acknowledge its influences. Darkthrone added as much new wave of British heavy metal to the mix as they felt necessary with NWOBHM pioneers Venom proving particularly relevant; the dark humour and Celtic Frost vocalisms of "Graveyard Slut" perfectly exemplifying their knack of looking to the past to influence their future.
If The Cult Is Alive leads to an appreciation of the wonders of Darkthrone's seminal albums, A Blaze In The Northern Sky and Under A Funeral Moon, then it truly is a gateway album of extreme merit.
Darkthrone would go on to explore their furious blackened rock 'n' roll with each subsequent release, almost leaving all vestiges of their true black metal beginnings behind entirely, but The Cult Is Alive is where they truly balanced their two incarnations perfectly.
---
Immortal – Sons Of Northern Darkness (2002)
With a full sounding production, actual songs and a thrashed-up approach to the genre, Sons Of Northern Darkness recalled the early days of Germanic thrashers Destruction and Kreator as opposed to forefathers Bathory etc.
An absolute masterpiece of shivering frozen landscapes and snow-covered forests, Immortal's bitterly cold riffs and gargled vocals transport the listener to another realm; one of fictitious battles and monstrous encounters.
"Tyrants" may be one of the most absurdly repetitive and catchy tracks ever recorded by a black metal band and it's carefully constructed pummelling will appeal to all who appreciate heavy fucking metal, regardless of sub-genre.
Not just a 'classic' black metal album then but a classic metal album incarnate. Put it this way, if Sons Of Northern Darkness had been recorded by a band not dressed in spiked leather, chainmail and corpse-paint, this would have been a hit of massive proportions. Its black metal connections, and the niche reach that subsequently entails, holding back a great album from becoming a phenomenon.
---
Satyricon – Now, Diabolical (2006)
Possibly the most mainstream inclined black metal album ever released, Satyricon's Now, Diabolical is so relentlessly catchy and stunningly simple that each of it's 8 tracks lodged themselves in the recesses of your brain from the very first listen.
Practicing a sense of discipline unparalleled in the genre, Satyricon battered away at their melodic yet menacing riffs and hypnotic grooves incessantly, never once showboating their undeniable skill for the sake of grandstanding plaudits.
"K.I.N.G." particularly demonstrated how to write a black metal mainstream hit with undeniable groove, pummelling rhythms and an A-Grade chorus to die for. It's clearly evident that with Now, Diabolical, Satyricon no longer cared for underground acceptance, their audience was growing fast and the band were growing with them.
"Stand up, be counted" growled Satyr on the title-track; we advise you do what he says and pick up a copy of this modern masterpiece, he sounds like he means business!
---
Dimmu Borgir – Death Cult Armageddon (2003)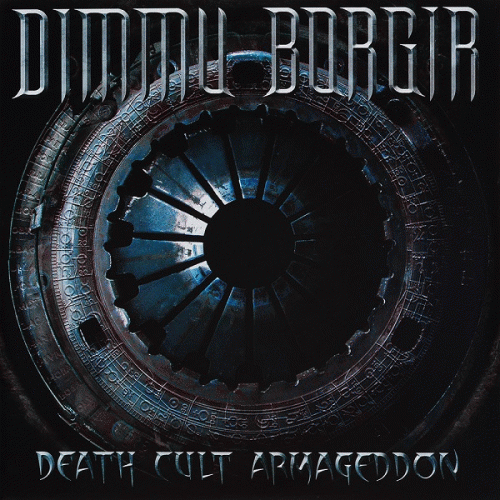 Unstoppable and un-top-able, Dimmu Borgir and their bombastic brand of symphonic black metal reached new heights on Death Cult Armageddon; our pick for the album most likely to have non-believers….believing.
Completely unique, sonically massive and frequently bewildering it's almost impossible to think that this came from human minds. Dimmu Borgir fused clean, bordering on operatic, vocals with the shrieked yet guttural delivery the genre is famous for and harnessed the speed of thrash, the brutality of death metal and the epic nature of a John Williams film score to produce the most symphonic black metal ever committed to tape.
Collaborating with the Prague Philharmonic Orchestra was a masterstroke, providing the band with a cacophony of perfect noise with which to layer their necro-blasts of epic grandeur. If the world had any sense, Dimmu Borgir would be hired to write the score to an upcoming Star Wars film….listen to "Progenies Of The Great Apocalypse" and tell us you don't agree!
Even if you hate black metal this is the one album that may at least alter your perception of the genre!