Pestilential Shadows – Revenant – Album Review
Pestilential Shadows emerge from the murk.....
After a 7 year absence, Australian black metallers Pestilential Shadows have finally emerged from the murk, heralding a new dawn for these frost-bitten souls. Revelling in misery and malcontent, 6thalbum Revenant finds the band as consumed by sadness as ever….yet still ably channelling their morose manifestations via expansive yet ever-faithful traditional black metal.
With these sorts of musical explorations it's all about setting the mood and Pestilential Shadows are masters at creating a sense of impending death. Tempered with a varied pace and all manner of melodic black metal tropes, the likes of "Hunter and Reaper" aren't exactly raw (lo-fi clattering's in the woods this is not!) but they are charcoal black and utterly remorseless. 
With "Twilight Congregation" lumbering forward like a funeral doom march of considerable stature and magnificent menace, it's to the bands credit that their expansive songs register 100% interest throughout, never once losing the listener as they embark on torrid journeys replete with inherent danger and catastrophic loss. Haunting, beguiling and full of ideas, Revenant is a damn fine comeback album from a band whose measured approach to the genre should be applauded.
After all, Pestilential Shadows offer so much more than your average black metal band. 8/10
Pestilential Shadows' Revenant was released on September 3rd, 2021 via Seance Records.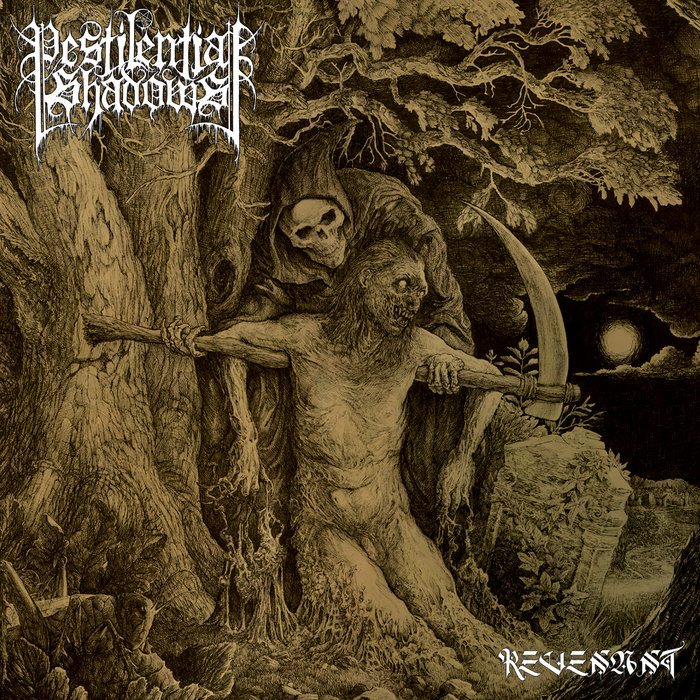 Latest Posts