6 Under-Appreciated Classics Of American Thrash (Pt.4)
6 more overlooked classics of U.S Thrash Metal that thrashed as hard - if not harder - than The Big 4!!
Picking up where Parts 1, 2 and 3 of our Under-Appreciated Classics Of American Thrash Metal features left off, we have selected another 6 unsung classics of U.S thrash that are deserving of further praise.
As we trawled through the vaults of thrash history it came as no surprise that the sheer wealth of quality U.S. thrash releases over the years was simply staggering. Subsequently, what was set to be a 2 part series will continue. So, keep 'em peeled for Parts 5 & 6 (and maybe more)!
If there's a particular AMERICAN THRASH classic you feel has been lost to the annals of time then pop it in the comments below and we'll look to include it in future articles.
Let's get thrashed! \m/
Blind Illusion – The Sane Asylum (1988)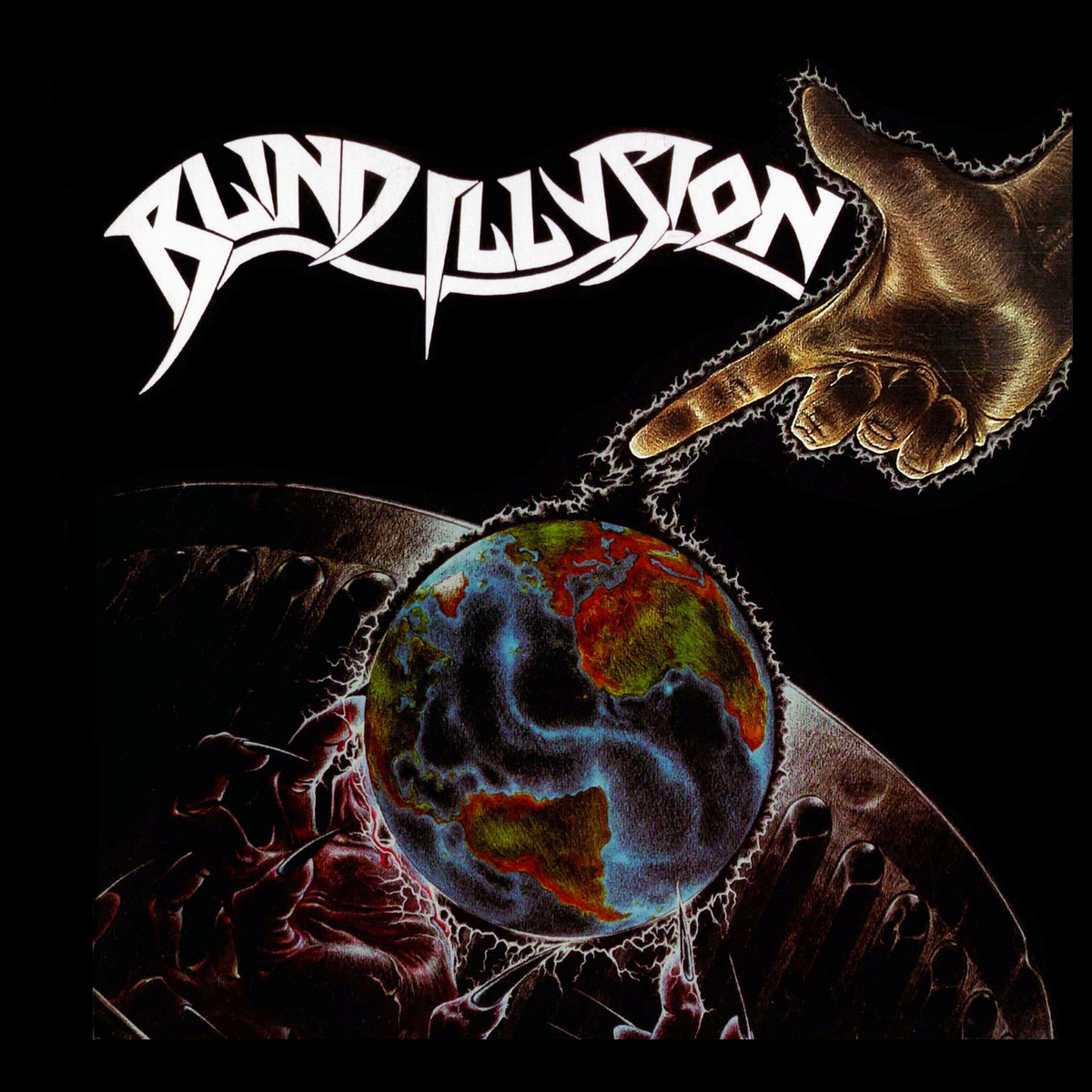 Blind Illusion's debut is a cult item of considerable aplomb, growing in stature as the years roll by and claiming its place as one of thrash metal's unsung gems!
Featuring guitarist Larry LaLonde (Possessed) and bassist Les Claypool (before they went on to form Primus) and produced by Metallica's Kirk Hammett, The Sane Asylum is one of those unique recordings which practically defies categorisation, such is its idiosyncratic nature and distinct lack of conformity.
An alchemic brew of jazz-influenced, progressive time changes and abstract song structures, The Sane Asylum was conveniently wrapped up in a technical thrash bow, a description which doesn't even come close to describing the sheer madness at work here.
Quite unlike anything recorded before or since!
---
Exhorder – The Law (1992)
Exhorder's follow-up to their blistering debut Slaughter In The Vatican found the band harnessing grooves like no other band on earth (and we ain't even gonna go into the Pantera comparisons, right!) and delivering a sophomore effort that arguably bettered its predecessor.
Quite simply, you cannot fuck with the likes of "Unforgiven", "I Am The Cross" and "Un-Born Again", as Exhorder's groove-heavy thrash set about removing your spleen via your asshole.
Ferocious and unpredictable, Exhorder fully utilised their unique gut-punch grittiness to drive home serrated grooves at a mostly ferocious pace.
Mostly?
By its very nature, Exhorder's stunning cover of Sabbath's "Into The Void" momentarily slowed things down but Vinne LaBella and the boys still found time to 'crunch' it up and make it their own!
With Kyle Thomas sounding as furiously feral and as expressive as ever – spitting out a series of vignettes over more caustic riffs than should be humanly possible. For a short while there, Exhorder were the most exciting band on earth.
True story.
---
Incubus (aka Opprobrium) – Serpent Temptation (1988)
Not those digerideroo-blowing nu metal wombats, this is the real Incubus; a towering death/thrash colossus who annihilated their 80's competition with debut album, Serpent Temptation!
Incubus/Opprobrium were extreme (in every sense of the word) and they were absurdly talented, tempering their ferocity with intricate riffing and a superb sense of dynamics. It has to be said, this shit was astonishingly heavy back in '88; a savage re-appropriation of thrash metal's fundamental's strapped to death metal's still to be completed blueprint. The results were almost beyond comprehension, with Incubus paving the way for countless acts who took thrash/death into ever heavier realms as the 90's dawned and death metal took hold.
A hyper-speed, proto-death metal classic, Serpent Temptation deserves to be considered an equal of Dark Angel's Darkness Descends, Slayer's Reign In Blood and Kreator's Pleasure To Kill!
Latest Posts