6 MORE Cult Classic Metal Albums Turning 30 Years Old in 2022 (Haven't Heard 'Em? Hang Your Head In Shame)!
Happy 30th birthday you brilliant bastards!
Mekong Delta – Kaleidoscope [Germany]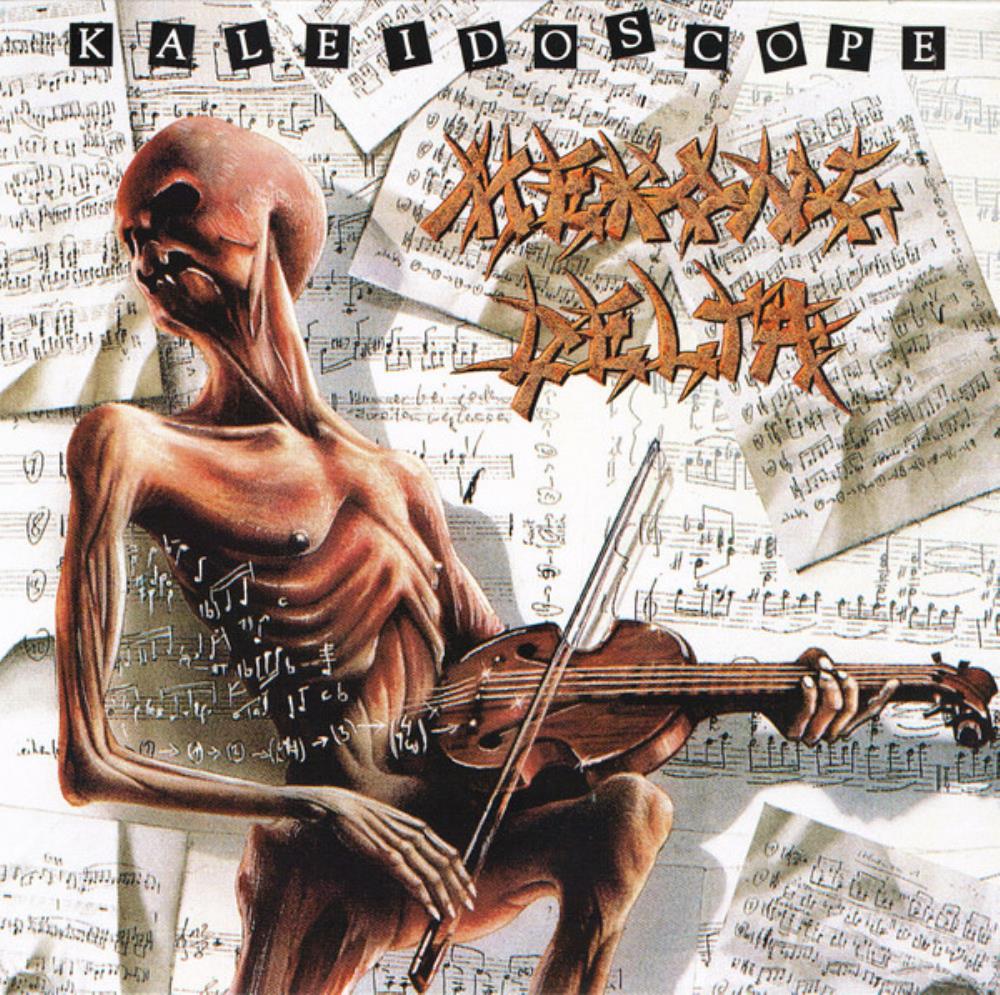 Released: August 1992 via I.R.S. Records
Genre: Progressive Thrash Metal
For a band renowned for nigh on undecipherable madness – with labyrinthine song structures and abstract riff-patterns often jostling for attention amidst a sturdy thrash framework – the 5th album from these crazy Germans was arguably their most refined and most accessible. While normally never more content than when thowing a million riff patterns at a song and simply letting chaos reign, the beauty in Kaleidoscope lay in its tempered approach.
Mekong Delta fanatics were kept happy with "Sphere Eclipse", a track which hit the proggressive thrash ramp at Sabbat meets Voivod levels of speed, while the true prog lovers were catered for via their cover of Genesis' "Dance On A Volcano"(which proved disconcertingly irresistable). The rest of the album was then a collage of wistful melancholy ("Dreaming") and more abstract Voivod-esque weirdness ("Shadow Walker").
Kaleidoscope could easily be considered the finest distillaiton of Mekong Delta's talent to date – such was its ability to fully relay the bands myriad of influences.
---
Paralysis – Patrons Of The Dark [USA]
Released: 1992 via Grind Core International
Genre: Death Metal
The howling winds of unholy death metal greet those who venture into the abstract darkness of Paralysis' one and only album.
Lurching into death/doom territory, Patrons Of The Dark (and weren't they just!) also added a grind element to deliver a sound that was fundamentally abhorrent, while maintaining sledgehammer grooves accompanied by the lower than low vocals of one Ben Falgoust (Soilent Green / Goatwhore).
Home to a cavalcade of horrifyingly catchy rhythms, this work of primeval filth appears to be shrouded in some Lovecraftian hell-mist, ready to unleash its 'monsters' on an unsuspecting world at any given moment.
Brutal, guttural, sinister: Patrons Of The Dark was the work of some seriously deranged human beings and remains as caustic as ever!
---
Sabbat – Evoke [Japan]
Released: March 1992 via Evil Records
Genre: Blackened Thrash Metal
Japan's Sabbat (categorically not the UK Sabbat, ok!) have had their evil sounds embraced by extreme metal fans around the globe and it's (arguably) the blackened thrash brilliance of 1992's Evoke which is their piece de resistance!
There is, of course, a strong Venom element to Evoke but Sabbat were already in a league of their own (and in league with Satan, ironically).
Sabbat's full length debut, Envenom, is almost the equal of this follow up effort but it really is Evoke which summons Sabbat's greatest demons, and is truly one of the finest blackened thrash albums in existence.
It goes without saying, but fans of the aforementioned Venom, Bulldozer and early Mercyful Fate, Sodom and Destruction who haven't heard Evoke need to rectify that transgression immediately!
Also in this series:
6 Cult Classic Metal Albums Turning 30 Years Old in 2022 (Haven't Heard 'Em? Hang Your Head In Shame)!
ANOTHER 6 Cult Classic Metal Albums Turning 30 Years Old in 2022 (Haven't Heard 'Em? Hang Your Head In Shame)!