10 Obscure Old-School Thrash Albums You Need To Hear! (Part 6)
Jurassic Jade – Gore (1989) [Japan]
Jurassic Jade were born to thrash. Pure and simple.
Taking the German approach to angular and authentically aggressive thrash, Jurassic Jadedistanced themselves from the majority of their fellow countrymen via their deadly and direct approach. Unlike Doom, Gargoyle etc, Jurassic Jade made no room for the avant-garde, with debut album Gore content to let its riffs and frontwoman's Mille Petrozza-esque (Kreator) terrifying growls and shrieks do the talking….. and what they were saying was only 100% authentic, old-school thrash will do!
Surprisingly, Gore's finer moments came at the tail end of the album with the arrival of the nerve-shreddingly fast "Panic Anxiety", the mid-tempo stomp of "Child Abuse", "Yoru No Omoi's" unsettling interlude and album highlight, "Far East Of Hades", which closes the album in a formidably heavy style.
Gore is perhaps more predictable than many of the albums included in this list, but it's no less convincing because of it!
---
Mandator – Initial Velocity (1988) [Netherlands]
With Initial Velocity, Mandator's schizophrenic mix of thrash, speed metal and power metal attempted to sate the appetites of all scenes in one sitting, without ever quite hitting the sweet-spot.
With speed metal elements hanging around since their days as Mysto Dysto, encountering the frenzied riffing of "Power Of The Law" comes as no surprise. What is surprising is the likes of "Black Rose" which starts life as a speed metal work-out before a 'delicate' AOR passage sends the song into unexpected territory, as it solos its way to a power metal high.
Never quite settling on one style causes consternation but there's enough quality song writing here to balance out the frustrations, with the feral likes of the Exodus-esque "Faces Of Death" and "Posers" (an apt title, given the Exodus comparison) hitting hard and fast. A whole album of this material may have stood Mandator in better stead but there's also a lot to be said for the more considered, progressively-minded, likes of "Jack Boots & Leather Caps".
An oddity, but no less interesting because of it!
---
Missing Link – When The Door Is Closed (1994) [Denmark]
Artillery's all-consuming influence over the entire Danish thrash scene continued even once the band had originally disbanded, with Artillery's Stützer brothers going on to form Missing Link in the mid 90's. 
However, those anticipating more of the same Artillery-esque rapid-fire riffing from Michael and Morten Stützer may be left confused by the more traditional metal sounds found on Missing Link's debut, When The Door Is Closed.
Which is not a criticism per se as this is relatively solid stuff but, overall, the mid-paced barely-thrash of this obscurity pales in comparison to the work that preceded (and eventually followed) it when the lads, quite rightly, reignited Artillery in the late 90s.  
---
The Mist – Phantasmagoria (1989) [Brazil]
With ex-Chakal members filling the ranks (Chakal's Abominable Anno Domini is also well worth checking out), The Mist already had pedigree but, in truth, this uber-cult band were operating on another sphere entirely to Chakal, DORSAL ATLÂNTICA and Overdose etc; ultimately embracing a schizophrenic approach to their technically audacious brand of thrashing rage.
With the likes of "A Step In The Dark' toying with time signatures and shifting moods at will, The Mist dialled down the outright aggression of the majority of their contemporaries and took a more considered approach. The results were impressive to say the least – despite a middling production job – and The Mist's compositional skills alongside the overall variety found on Phantasmagoria's 10 tracks means it comes highly, and we mean highly, recommended.
A hidden gem from the heyday of Brazilian thrash!
---
Virus – Force Recon (1988) [UK]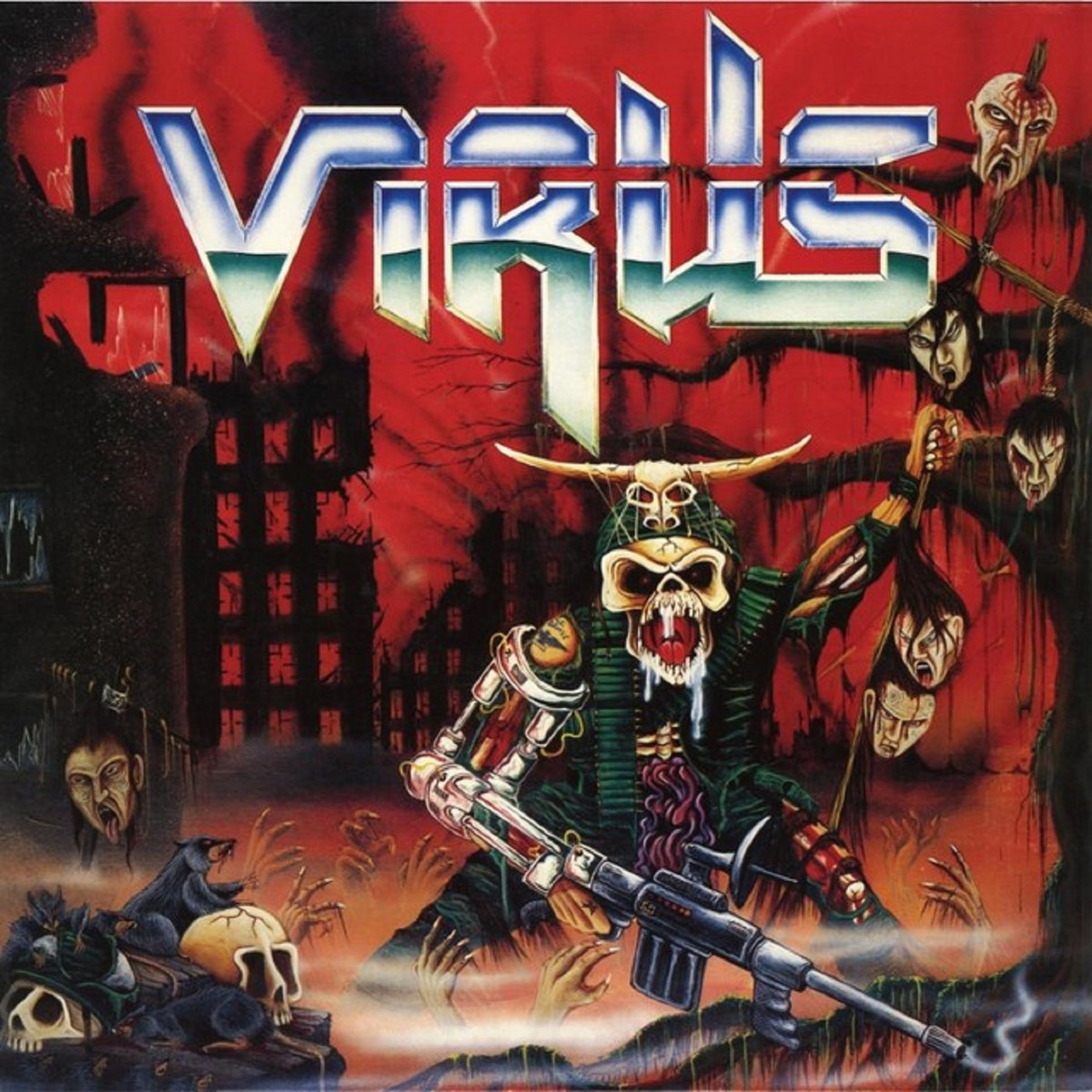 Perennial underdogs of the UK scene, Virus proved their worth with their second album, Force Recon.
This punk/thrash overload from one of the UK's most violent band of thrashers kicked even the most hardened thrasher square in the mush when it was released in 1988, with the arrival of guitarist Coke Finlay appearing to light a considerable fire up Virus' collective arse!
To say that Force Recon was an improvement on debut album Pray For War would be an understatement. Fast, savage and punky as all hell, the production may be shite but the songs shine through, with the likes of "Testify to Me" and "Viral Warfare" proving particularly potent.
Just a little good, friendly, violent fun….UK style!
Also in this Series:
10 Obscure Old-School Thrash Albums You Need To Hear! (Part 1)
10 Obscure Old-School Thrash Albums You Need To Hear! (Part 2)
10 Obscure Old-School Thrash Albums You Need To Hear! (Part 3)
10 Obscure Old-School Thrash Albums You Need To Hear! (Part 4)
10 Obscure Old-School Thrash Albums You Need To Hear! (Part 5)
10 Obscure Old-School Thrash Albums You Need To Hear! (Part 7)
10 Obscure Old-School Thrash albums You Need To Hear! (Part 8)