Amazing Line-Up Announced for FRONTIERS ROCK UK FESTIVAL!
A must attend event!
Following successful label festivals in Milan, Los Angeles and Stockholm, Frontiers Music is proud to announce FRONTIERS ROCK UK, a new event presented by Frontiers and The Academy Group which will be held at the O2 Institute in Birmingham on 2nd February 2019.
FRONTIERS ROCK UK features some of the hottest acts signed to the label, with six bands comprising a spectacular bill of UK based talent.
Including……
INGLORIOUS
Formed in 2014 and fronted by former Trans-Siberian Orchestra (and TV talent show) singer Nathan James, the unstoppable momentum of 70's hard rock inspired act Inglorious continues with their forthcoming third album, Ride To Nowhere, which is out on 25th January 2019.
Its release will be followed immediately by a UK tour that incorporates the Frontiers Rock festival in Birmingham.
Current single : "Where Are You Now" spoti.fi/2zl1RYO
WAYWARD SONS
Formed by the well known songwriter-musician and producer Toby Jepson (Little Angels, Fastway, Gun), the debut album by Wayward Sons was released in autumn 2017. Ghosts Of Yet To Come was a full blooded rock 'n' roll record with an alternative edge, built of passion and commitment, with an eye on modernity and the human condition.
The band are on tour in November and December with labelmates Doomsday Outlaw.
Video : "Crush" bit.ly/2DyQXBw
VEGA
Melodic rock stalwarts VEGA released their fifth album, Only Human, in May 2018. It saw the group take their songwriting and musicianship to the next level, which was also reflected in the critical praise lavished upon the record.
The band will hit the road in early 2019 supporting Skid Row on their UK tour.
Video : "Worth Dying For" bit.ly/2phsBnZ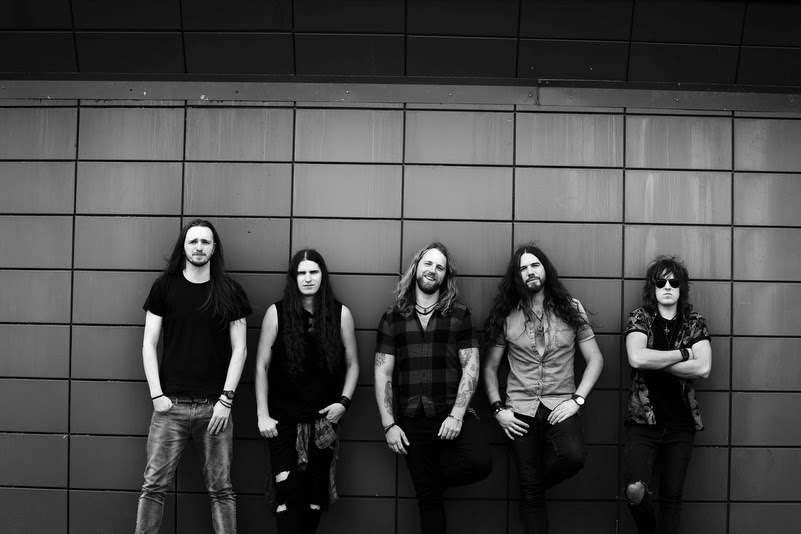 BIGFOOT
Bigfoot are a hard rock band from Wigan who burst onto the scene in 2014 and have built a loyal following via constant gigging and appearances at various festivals. Their self-titled debut album reached no. 11 in the 2018 Planet Rock magazine readers poll.
The band are currently writing new songs for their second album, to be released in 2019.
Video : 'The Fear' bit.ly/2sRzgsM
DOOMSDAY OUTLAW
Worship Metal favourites Doomsday Outlaw are a ten-legged hard rock, blues-tinged juggernaut based in darkest Derbyshire. Coupling huge riffs and killer grooves with soaring, soulful vocals to deliver timeless tales of heartbreak and redemption, the band showed off their distinctive sound via 2018 album Hard Times.
Subsequent UK tours with Jizzy Pearl, Graham Bonnet Band and Wayward Sons, plus festival slots and numerous headlining dates have ensured a very busy, very successful year!
Video : "Bring It On Home" bit.ly/2HkxcQt
CITY OF THIEVES
The buzz began spreading about the London based City Of Thieves as soon as they made their debut in 2015, via early Planet Rock Radio support and slots at the likes of Ramblin' Man Fair, Bloodstock and Planet Rockstock festivals.
Their just released debut album, Beast Reality, saw them working with producer Toby Jepson (Wayward Sons, Little Angels).
Video : "Buzzed Up City" bit.ly/2v4OQTw
INGLORIOUS / WAYWARD SONS / VEGA / BIGFOOT / DOOMSDAY OUTLAW / CITY OF THIEVES
Latest Posts