The 20 Greatest Thrash Metal Albums of 2021!
Nervosa – Perpetual Chaos [Brazil]
Released: January 22nd 2021 via Napalm Records.
With such a huge line-up change to contend with (only guitarist / vocalist Prika Amaral remains standing from the band that cut 2018's Downfall Of Mankind), Nervosa could be forgiven for a shift in both sound and direction.
However, Perpetual Chaos is, for the most part, the logical next step for these Brazilian thrashers with their aggressive death / thrash echoing the brutality of prime Holy Moses while still sounding resolutely modern. While there's nothing here to lift Perpetual Chaos out of second tier status its worth noting that the album gets by on momentum alone, with its untamed and savage approach proving teeth-gnashingly irresistible.
Appearances from Destruction's Schmier and Flotsam and Jetsam's Eric A.K. adds to the enjoyment and overall, despite such band turmoil, Perpetual Chaos can be considered an unmitigated success in the face of adversity!
---
Prayers of Sanity – Doctrine of Misanthropy [Portugal]
Released: June 25th, 2021 via Rastilho Records
Doctrine of Misanthropy, the 4th album from Portuguese thrashers Prayers Of Sanity, was full speed ahead thrash metal that was as dependable as it was likeable. Sure, things slowed down on mid-album instrumental "V", but that was only so Prayers of Sanity could yank us back into their vintage brand of mayhem at whip-crack speed!
With an innate ability to get the most out of building us up for neck-snapping breakdowns (check out "Abomination"), and a desire to give thrash fans what they really want (go revel in the low end chug found on "Doctrine of Misanthropy" and "Path of Sin") – and we'd be remiss not to also mention the unadulterated sonic malfeasance of "Hide Your Hate" – Doctrine of Misanthropy was designed to invoke maximum headbanging capacity.
---
Oxygen Destroyer – Sinister Monstrosities Spawned By The Unfathomable Ignorance Of Humankind [USA]
Released: August 27th, 2021 via Redefining Darkness's Records
A Kaiju sized mix of thrash, death and black metal, Oxygen Destroyer's latest album – the mouthful that was Sinister Monstrosities Spawned By The Unfathomable Ignorance Of Humankind – took the stomping, earth-shaking power of their debut and escalated it ten-fold!
With themes of nuclear warfare and the ignorance of mankind high on the agenda, Oxygen Destroyer may be drawing from the Japanese Kaiju films of the 50's and 60's but these subjects could not have been more prescient in 2021. Subject matter is one thing, but with late 80's thrash and early 90's death metal jousting and jostling as Oxygen Destroyer went about their business with earth-shattering proficiency, the music more than matched the concept.
This rampaging beast of a an album was an onslaught of unstoppable thrashing rage, wantonly destroying everyone and everything in its path; concept and execution perfectly aligned.
---
Evile – Hell Unleashed [UK]
Released: April 30th, 2021 via Napalm Records
As far as UK thrash goes, 2021 was the year of Evile! With the release of Hell Unleashed, the UK's greatest exponents of modern thrash finally returned to the fray…..but with a few changes along the way!
Ol Drake was back in the band and now on vocal duties – with former frontman Matt Drake moving on to pastures new – and Evile were back to thrashin' as hard and as fast (harder, faster, even) as they did on their incendiary debut, Enter The Grave (2007).
Stripped-back and as heavy as all hell, Hell Unleashed primarily went back-to-basics and unloaded a tirade of caustic thrash anthems upon the world.
No bullshit, no fannying around, just 100% thrash from a band who may have wobbled along the way, but are now back at the forefront of UK thrash and proudly wrecking necks again – long may it continue!!
---
Mental Devastation – The Delusional Mystery Of The Self, Part 1 [Chile]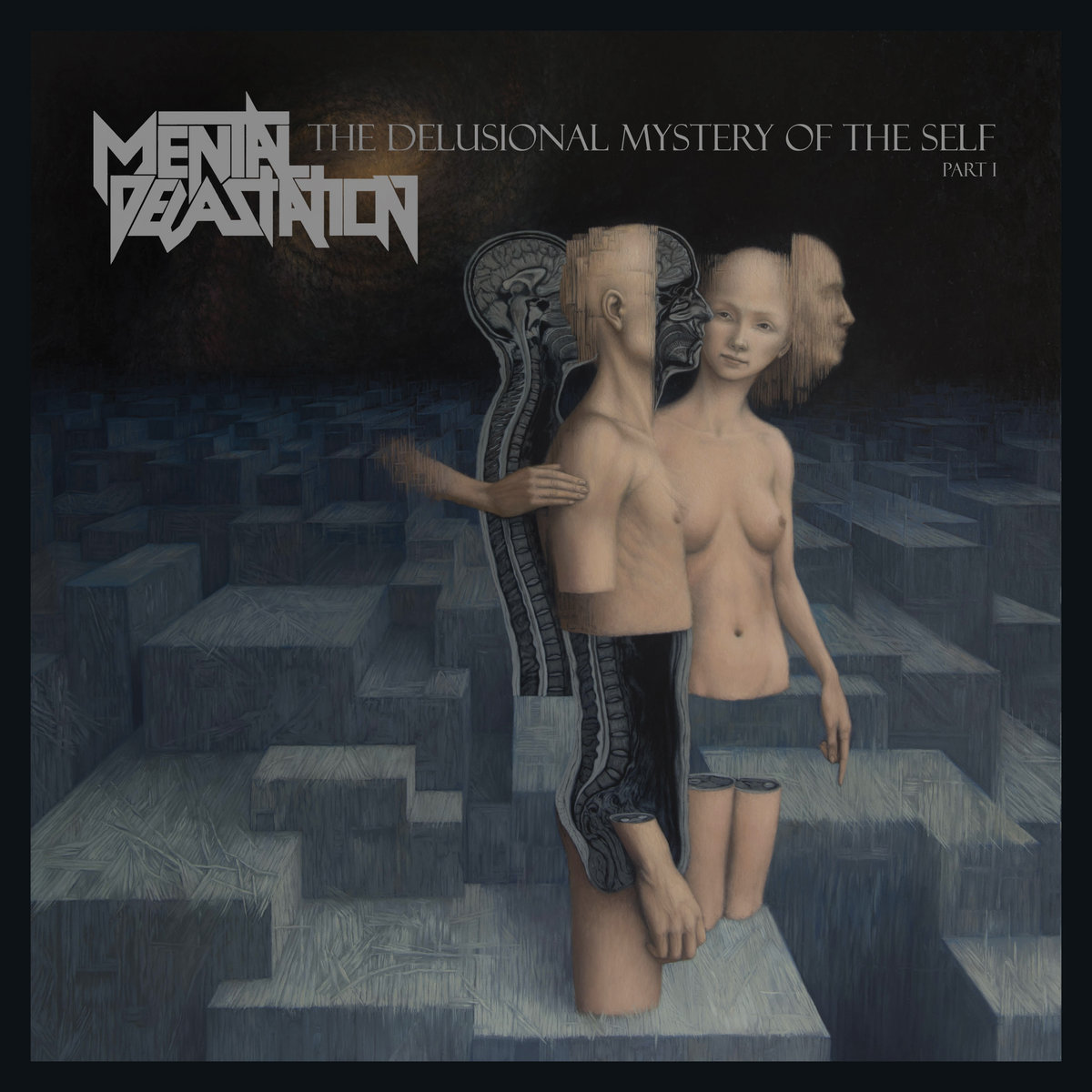 Released: November 26th, 2021 via Suicide Records
The Chilean thrash scene is currently one of the most fertile on the planet and you'd be hard pressed to find a better example of the talent on display down Chile way, than blasting the long awaited second album from Mental Devastation.
Taking its cues from Forbidden's technically astounding work on Twisted Into Form and the fretless bass-heavy approach of cult heroes Sadus (Steve DiGiorgio has some serious competition if Alejandro Lagos' performance is anything to by), The Delusional Mystery Of The Self Part 1 evidently channeled some of thrash's biggest ever hitters and did neither, nor themselves, a disservice.
With a lot to absorb, The Delusional Mystery Of The Self Part 1 was hardly an immediate thrash fix but spend some time with this beast and you'd soon realise just how damn good Mental Devastation really are.
Modern tech/prog thrash may have its new kings.