The 20 Greatest Death Metal Albums of 2021!
Massacre – Resurgence [USA]
Released: October 22nd, 2021 via Nuclear Blast
Love old-school death metal? Wish the late 80s / early 90s had never passed? If your answer to both was a resounding "fuck, yes!", then death metal originators Massacre were here to satisfy all your old-school death metal cravings.
With original vocalist Kam Lee at the helm – and a who's-who of European death metal talent at his disposal in the shape of Rogga Johansson (the busiest man in death metal), Jonny Pettersson (the 2nd busiest man in death metal) and Brynjar Helgetun (also rather busy) – Massacre's Resurgence was the album fans had been waiting for; the spiritual successor to Massacre's legendary From Beyond (1991) and an illustrious ode to the glory days of the genre.
These beloved veterans of the scene delivered exactly the album you wanted them to deliver. How's that for a resurgence!
---
Hypocrisy – Worship [Sweden]
Released: November 26th, 2021 via Nuclear Blast
After an 8 year wait, Hypocrisy finally returned with yet another high calibre offering of mid-paced, paranoia-based, Peter Tägtgren-faced, melodic death metal mastery!
Featuring the kind of huge, hooky, emotive choruses the band are renowned for, the likes of "We're The Walking Dead" and "Children of the Gray" were quintessential Hypocrisy anthems from an album ripe with melo-death bangers.
Worship was certainly not ground-breaking but it was 100% Hypocrisy working at their heart-rate-elevating best.
---
Morbific – Ominous Seep of Putridity [Finland]
Released: Independently on May 1st, 2021
As more than hinted at in the title, Ominous Seep of Putridity was as rank as they come; a cess-pool of filthy buzzsaw riffs, d-beat drumming and gargling with sewage-esque vocals.
Blatantly harking back to the glory days of Autopsy, General Surgery and Cianide, Morbific wallowed in mindless filth with the likes of "Cadaveric Maggot Farm" and "Sulfuric Funeral" leaving a smell behind that can only be described as gag-inducing.
With a strong Swedish death metal vibe prevailing, it should come as no surprise to hear that Morbific also dwelled in similar rat-infested domains as Dismember and Grave – with Morbific unleashing dense, dank and diabolically evil odes to their late 80s / early 90s forefathers like their very lives depended on it!
---
Grave Miasma – Abyss of Wrathful Deities [UK]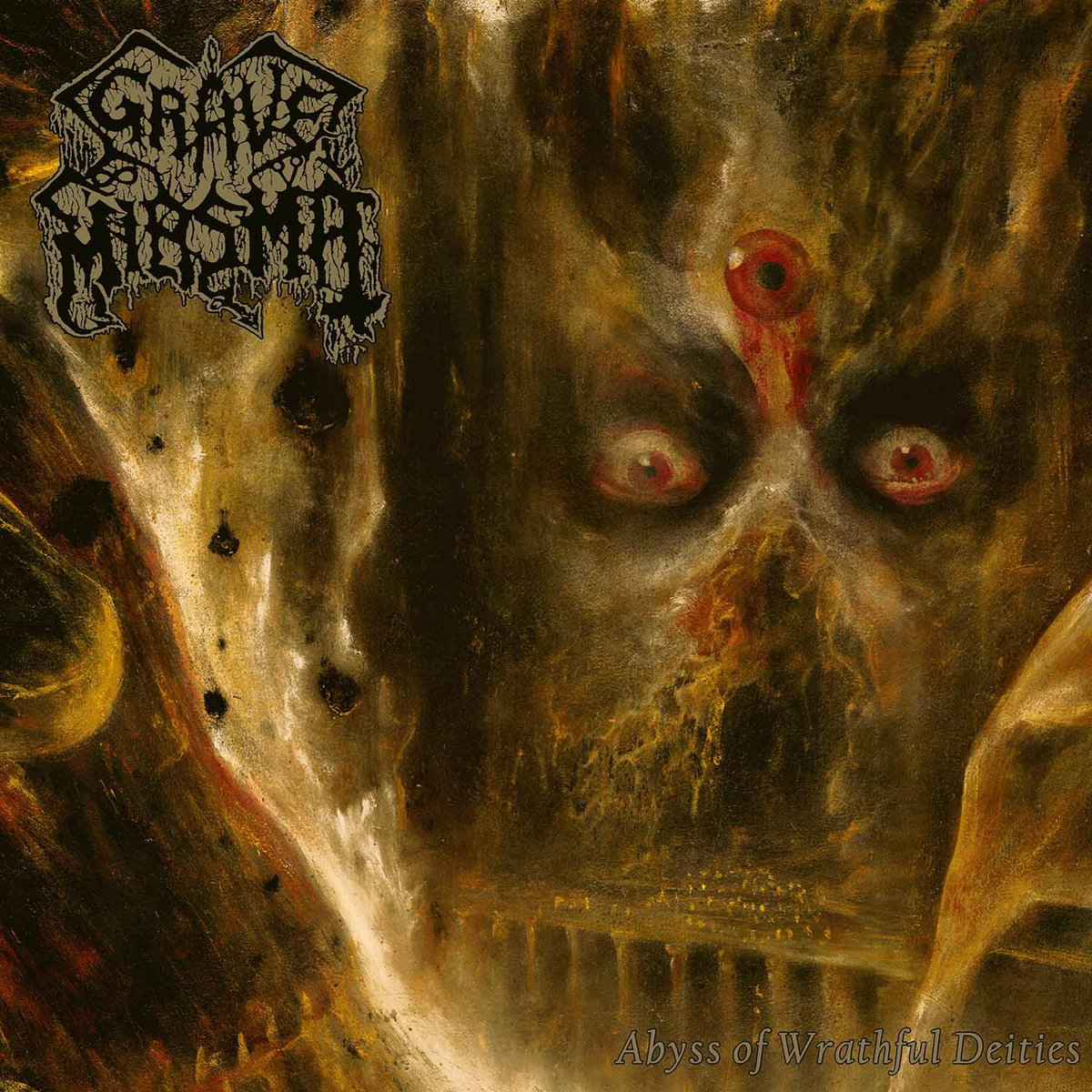 Released: May 14th, 2021 via Sepulchral Voice Records (EU) & Dark Descent Records (USA)
For over 20 years Grave Miasma have honed their complicated and caustic sound way before the trend of abstract and "cavernous" death metal started a few years ago, and a starting point for grasping Grave Miasma's oeuvre is the non-linear and grimy death metal approach of the mighty US death metal stalwarts Incantation.
Throw in some of Gorguts' complex riff ideas and an obsession with Eastern spirituality and you have some idea what you're getting into with Abyss of Wrathful Deities. Similar to abstract death metal contemporaries like Greek masters Dead Congregation, Grave Miasma are singular in their approach and with Abyss of Wrathful Deities they blazed their own caustic trail of cavernous and complicated death metal.
Leaders of the abstract death metal scene.
---
Carcass – Torn Arteries [UK]
Released: September 17th, 2021 via Nuclear Blast
Carcass are legends. Pure and simple. From their humble grindcore beginnings to redefining death metal with the astonishing one-two of Necroticism – Descanting the Insalubrious (1991) and Heartwork(1993), Jeff Walker, Bill Steer, Ken Owen and Michael Amott were responsible for ushering in an age of melodic death supremacy.
And then they fucked off. For bloody ages.
2013's Surgical Steel was their much heralded comeback and, in 2021, Carcass finally unleashed their 7th full length opus, Torn Arteries!
Carcass have nothing left to prove….so, with Torn Arteries, they simply had fun! There was no dicking around with formula with Carcass simply doing what they do best….and that was crafting exemplary, groove-laden death metal songs that hit hard and hit with a self-deprecating humour that indicated they fully understand their place in death metal's illustrious history. Job done.